IN support of the "Pambansang Pabahay Para sa Pilipino" program of the Department of Human Settlements and Urban Development (DHSUD), the Technical Education and Skills Development Authority (Tesda) will help develop the competency of construction workers in the country.
Director General Danilo P. Cruz said that they are one of the top priority sectors of the agency when it comes to the budget allocation for scholarships. He added that a lot of courses are dedicated for them.
"Tesda is one with the Housing Department and other government agencies in developing and enhancing the skills of workers in the housing industry," he said.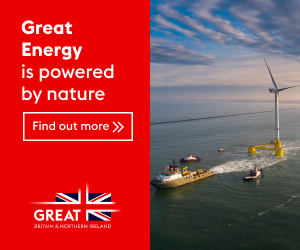 DHSUD Undersecretary Henry Yap recently paid a courtesy call to him to discuss the areas of partnership to augment the housing and construction industries' present work force as well as enhance their skillset.
The housing agency earlier said of its expected sudden increase in demand for construction workers as President Ferdinand "Bongbong" Marcos Jr.'s "Pambansang Pabahay" will go full blast in the coming months.
The chief executive and DHSUD Secretary Jose Rizalino Acuzar led the launching of the administration's flagship mass housing program on December 21, 2022 in Nueva Ecija.
Developing foundational skills of builders
ACCORDING to data, Tesda produced a total of 60,223 graduates in the construction industry last year. Likewise, there were 76,134 laborers certified as skilled workers in their respective courses.
Apart from the regular training courses, the agency has also integrated Plumbing NC II and Photovoltaic Systems Installation NC II in the Tesda Online Program (TOP). The TOP is an online platform that provides an effective and efficient way to deliver TVET at the learner's place and time.
In the TOP, the Plumbing NC II course had 8,668 finishers while Photovoltaic Systems Installation NCII had 4,741 completers in 2022.
Tesda has also been working with stakeholders in the construction sector, including the Philippine Constructors Association (PCA) that is the recognized National Industry Board for the Construction Sector.
PCA and Tesda met last August 4 to discuss the latter's ongoing programs and projects. They are targeting to produce 4.4 million highly skilled workers in the construction sector for the next eight years.
"We commit to continue providing construction-related programs and partner with the industries to ensure that Tesda construction-related courses are at par with international standards," Cruz said.