The Lagdameo family-controlled Damosa Land Inc. (DLI) has survived the pandemic and is ready to face future challenges to become a development catalyst in Mindanao, according to its top executive.
"That is, curating sustainable communities and transforming spaces that address the needs of our people," DLI President Ricardo Lagdameo told the Property Section in an e-mail interview.
For 2023, DLI is going to focus on improving and boosting turnovers for its residential segments like Ameria, Harbor View Estates, and Seawind. He said the company is also pushing through with launching and completing more residential projects in order to cope with the increase in demand for master-planned communities in Mindanao. Furthermore, DLI expects to generate P1.1 billion in sales for this year alone as the company launches the third building of its Bridgeport Park project.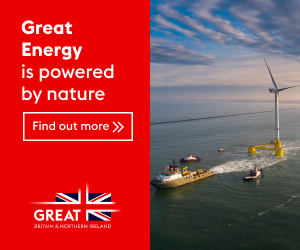 "Since its launch, Bridgeport has been proving its potential towards local and international investors. The sales takeup of Bridgeport Park [including building 1 and 2] along with Harbor View Estates is at 65 percent which has generated over P2 billion in total sales," Lagdameo told the BusinessMirror in an e-mail interview.
Lagdameo said the Damosa Land is projecting at least a 50-percent increase in sales over the past year as the property developer firm because of the launching of new residential product launches, the completion of several existing projects, and an expected increase in occupancy in the office spaces and hotels. Moreover, Lagdameo said the company remains bullish based on the current positive trends prevailing in the property sector.
Some of their most notable achievements include the launch of their newest mixed-use luxury development, Bridgeport, a 13-hectare low density marina development, that features low-density condominium buildings, premium open lots, a condotel, commercial and dining areas, and an exclusive marina.
"Seeing the current trend and outlook for real estate, we are optimistic that we'll reach and even go beyond the milestones that we are targeting for this year—just like what we've done in 2022," he said.
In its industrial segment, he said Damosa Land recently brought in four new locators which are expected to either begin construction or start operations this year. This includes HEAD Sport—a global tennis ball manufacturer.
For its commercial and office segments, Lagdameo said the company expects to see a 100-percent occupancy rate in the Damosa Diamond Tower which houses three new BPO firms, SGV—a financial services firm, and several ANFLOCOR Group of Companies offices.
He said Damosa Land has consistently curated its properties from different segments to encapsulate the natural beauty of Mindanao to make each project distinct and show the natural beauty of Mindanao.