Sen. Cynthia A. Villar hopes to further empower women, break gender bias and promote equality in our community as the nation observes National Women's Month.
"If half of the population of the Philippines are women and contribute to the betterment of the country, it will create a positive impact to our economy," noted Villar.
In her inspirational message during the 2023 National Women's Month Celebration at the Department of Agriculture Compound in Quezon on Monday, Villar underscored the need to empower and equip our women to help us in food security and production.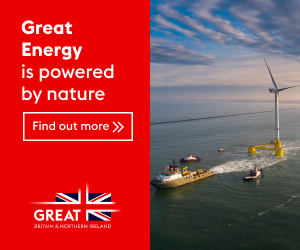 A known advocate of women's rights and welfare, Villar related that when more women work or earn, economies grow.
For its celebration, the DA has the theme, "We for gender equality and inclusive society" and sub-theme: "Expanded Opportunities for Women Participation, Leadership and Benefits in Science, Technology, and Innovation (STI), ICT, Infrastructure and Energy".
Villar said RA No. 6949 declares the 8th day of March of every year as a special working holiday to ensure meaningful observance of the holiday to all government offices. 
The senator said heads of government offices shall encourage sufficient time and opportunities for their employees to engage and participate in any activity conducted within the premises of government offices or establishments to celebrate National Women's Day.
Government departments and agencies were also mandated to allocate a minimum of 5% of their total annual budgets for gender programs, projects, and activities.
"Women have a lot to contribute to the development of our nation given the proper opportunities and training," said Villar who extolled she is fortunate enough to be mentored by her grandmother, Lola Lelang, who taught them how to earn, save and spend their money wisely and stressed the importance of a good education.
With this as an inspiration and the desire to help our community, the senator said they established the VILLAR SIPAG foundation.
"Our aim was to improve the quality of life of the people through entrepreneurship and livelihood, health and social services, culture and arts, education and urban greening, among others," she said.
Our first project was the weaving of waterlily stalks into baskets. Other projects include the establishment of 86 composting facilities in Las Pinas and in 50 Vista land communities nationwide for the processing of kitchen and garden waste, three plastic recycling factories in Luzon, Visayas, and Mindanao, and the coconut husk processing factory.
The Villar SIPAG also built four Farm Schools in Las Piñas, San Jose del Monte City, Bulacan; Iloilo, and Davao City.
Image credits: Senate PRIB