Former President and Senior Deputy Speaker Gloria Macapagal-Arroyo and Pampanga Governor Dennis "Delta" Pineda, together with top officials of Jinjiang City led by Zhang Wen Sian (6th from left), member of the standing committee of the Quanzhou Municipal Party Committee and Secretary of the Jinjiang Municipal Party Committee came together to unveil the marker for the Jinjiang Building Materials and Home Furnishing Exhibition Center at the Builder's Depot site at the Global Construct City (GCC) in Mexico, Pampanga. The project is spearheaded by Mr. Jerry T. Sy (7th from left), Chairman of Global Construct City.
The Jinjiang top official was accompanied by a business delegation composed of the Chairmen and leaders from companies such as Anta Group, Septwolves Industrial, Fujian Hengan Group, Lilanz, Fujian Panpan Food Group, Jinjiang Huayu Waeving Co., Taiya Investment Group, Fujian Hua Ang Sports Goods Co., Jinjiang Building Materials and Ceramics Industry, Xiamen Airlines and Jinjiang Food Industry.
Former presidential spokesperson, Sec. Harry L. Roque Jr., Trade and Promotions OIC Undersecretary Glenn Peñaranda, of the Department of Trade and Industry, and some members of the local Filipino-Chinese businessmen also graced the event.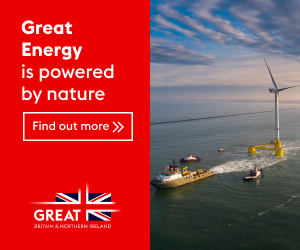 DTI Promotions OIC Usec Glenn Peñaranda commended this project of Mr. Jerry T. Sy, who envisioned to make building and home materials affordable for Filipinos and to promote the Philippines as a strategic location for factories and assembly plants. Global Construct City is the first of its kind in Southeast Asia.
Furthermore, Global Construct City is proof of how the North is being recognized globally by investors. Former President, now Senior Deputy Speaker Gloria Macapagal-Arroyo is making sure that Pampanga province is conducive to foreign investors in order to provide jobs to people in the area and ensure economic recovery post pandemic.