"Following your passion" won't guarantee success in business, but it gives a businessman an advantage over his less passionate rivals—as it did, indeed, for Jings de Guzman, who started an audio equipment business because of his love for music.
Growing up in Lingayen, Pangasinan, de Guzman started learning basic piano chords from his grandmother at the age of four and, at 11, was taught more advanced piano by his father. During his piano-development years, he found an old, broken guitar, discarded by his grandfather and kept in a storeroom, fixed it himself, and proceeded to learn guitar chords from his neighbors. In his junior year in high school, he played lead guitar in a rock-and-roll band, Red Cap, with a made-to-order electric guitar purchased from a music shop in Dagupan City for P25.
In 1973, he entered the trading business by buying audio equipment in Clark and Subic (where the U.S. naval bases used to be located) and selling the goods in Manila. "I was the best salesman, and so other traders just let me sell their stock. Good for them and good for me, because I amassed a lot of clients," said Jings. "Our venture was first known as '1937 Thrift Shop' but we later changed it to 'Audiophile'." The partnership became an SEC-registered corporation on January 16, 1981, with the name Audiophile Components, Inc.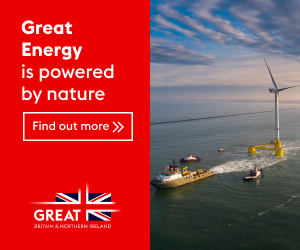 "From 1981 to 1984, due to favorable exchange rates, we initially concentrated on Japanese consumer audio products such as Luxman, Nakamichi, Fostex and Audio-Technica," said Jings. The product line expanded to include US brands such as Audio-Research, Conrad-Johnson, Monster Cable, and European brands such as Quad, KEF Electronics and Wharfedale. (The year 1981 would also be the year Jings would join—as bass guitar player—The Executive Band of Raul Manglapus, who became a Senator in 1961 and Secretary of Foreign Affairs under President Corazon Aquino in 1987. Dubbed the "oldest amateur jazz band in the country," The Executive Band was also joined by Former First Lady Ming Ramos as keyboardist. The group still does what it enjoys and does best: play jazz music in the band's studio in Katipunan and in live gigs.)
In 1984, Audiophile shifted to the professional and commercial market, taking the initiative to acquire more US brands such as Infinity, M&K, Nady, Numark, and, two years later, took on JBL, Shure, Peavey, Crown, QSC, Ashley, ART, Rane, and from England, Soundcraft, Fane and Celestion. In the process, Audiophile relinquished all its Japanese lines except Nakamichi and Audio-Technica but took on Tascam.
Towards the end of 1990, in order to have complete coverage in all areas of the audio technology industry, the company added musical instrument amplifiers and effects processors to its product lines, taking on the distribution of Peavey, Evans, DOD/DBX/Digitech, BBE, Lexicon and musical instrument brands Premier, Ibanez, and Tama.
Audiophile is currently the country's largest distributor of high-quality professional audio and musical equipment manufactured in the United States, Asia, and Europe, with 10 branches in and around Manila and a total of 70 dealers/contractors nationwide. It also deals in audio accessories such as wires, cables, connectors, sound processors and has highly skilled Technical Department people supporting the company-distributed brands with all the necessary testing equipment and post-sale technical support.
"As we mark our forty-second year in business this January, we're proud to say we're the most complete professional audio equipment distributor in all audio market segments in the Philippines: touring, fixed installation, broadcast, live musical performance, studio recording, and audio equipment for cinemas, homes and cars," said Tia de Guzman, Audiophile's Marketing Communications Manager.
"Right now, the challenge in this post-pandemic time is business recovery— same as with everyone else. Before the pandemic, we had 13 retail stores. All were closed," said Tia. "With businesses opening up, you have to wonder whether people already have the spending capacity for professional audio and musical instruments. Nonetheless, we're optimistic. I see the future of Audiophile acquiring new brands and expanding its reach not just to professional audio but to systems products as well. I also see the culture of our employees improving, adapting to the times."