PGJC-NAVY used its veteran smarts and balanced scoring to hammer out a 25-19, 25-14, 25-23 victory over the hapless Santa Rosa side and get back into the mix in the Spikers' Turf Open Conference at the Paco Arena in Manila on Friday.
Greg Dolor came away with 12 points, including five blocks, while five others churned out at least seven points as the Sealions overwhelmed the City Lions to bounce back from a sorry five-set setback to the Army Troopers two weeks ago.
The Sealions thus forced a four-way logjam at fifth with VNS, Army and Vanguard at 1-1, while Santa Rosa absorbed its third straight defeat in the tournament organized by Sports Vision.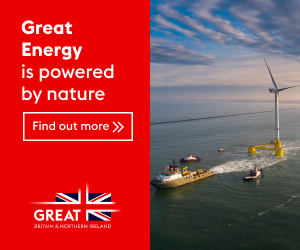 Middle blockers Geffrey Alicando and Jemmy Entig added 10 and nine points, respectively, while Christian Marcelino and Marvin Villanueva posted nine and eight markers, respectively, for the Sealions.
Jude Garcia also marked his debut for Navy with seven points in just two sets of play.
"Lesson learned from our loss to Army—we didn't have any communication on the court then, no teamwork because we're basically a new team," said Sealions assistant coach Leah Ariola, who took over from head coach Cecille Cruzada, who had to attend to an emergency.
The young Lions from Laguna fought back in the third set and threatened to extend the match after grabbing a 23-21 lead on a Jerico Adajar block off Marcelino's attempt.
But Marcelino, Garcia and Villanueva countered with three straight points before Santa Rosa skipper Harvey Quezada's spike hit the antenna to hand the victory to the Sealions.
"I told the boys not to underestimate their young opponents," Ariola said.
Anrie Bakil scored nine points while Kevin Montemayor and John Mendoza put in seven points each for the City Lions.
Top hitter Bryan Bagunas, meanwhile, has committed to play for Imus-Ivy Tuason Photography, further bolstering one of the league's four new teams' frontline rotation.
"We are excited to have one of the best players in the country to play for our team," said AJAA Spikers team manager Atty. Timothy Ngo of the 6-5 spiker, who is currently playing with the Winstreak in Taiwan.
"When we told the players and the coaches about it, they were all excited as well—especially the players because some of them have never played with Bryan. They can't wait to learn from him," he added.
"I'm excited to go back home, it's fun and exciting to play for my home team," said the 25-year-old Bagunas, the 2018 Premier Volleyball League Men's Open Conference MVP.
Since 2019, Bagunas has been playing overseas, playing with Oita in the Japan V. League and with Winstreak in Taiwan this year.
Bagunas will join the likes of Louie Ramirez, Kim Malabunga, Hero Austria and Ish Polvorosa in the Imus (2-0) roster.