THE Asian Development Bank (ADB) will extend a grant worth $300,000 (about P16.143 million at current exchange rates) to five industry networks to improve the skills of workers in tourism, construction, animation, agribusiness and women-led small and medium enterprises (SMEs).
At the sidelines of the launch of "SkillsUpNet Philippines," or "SUNPh," program, ADB Philippine Country Director Kelly Bird told reporters that this is just the first phase of the program and, hopefully, all networks will be able to secure additional funding in the succeeding roll outs.
Bird said access to the grants will be based on the performance of the networks. The networks of enterprises, located in the Bicol and Davao regions as well as Cebu province, will train about 600 workers.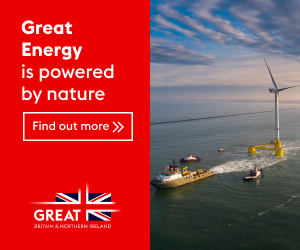 "What we want to do in the second phase through the networks is expand, keep the five sectors; but expand to more locations across the country. So we're [going to] give a larger number of grants," Bird said.
"At the end of Phase 2, we do an impact evaluation and then discuss with the government [if we] can proceed to the third phase, which will be a nationwide rollout: more sectors, more locations," he added.
Bird also told reporters that receiving a first grant will not be a deterrent for the networks included in the first phase to be
able to access additional financing to enable these networks to continue providing training.
"We still want these networks to exist in the [second phase] and apply for future grants as well. And those networks would improve their capacity to administer the grants, they can bring in more members, hopefully each network can expand. That's the dream," Bird said.
Pilot program
LAST Thursday, five networks were chosen to receive funding grants under phase 1 of the program.
The awardees were Dagos Tabi Albay Micro and Small Accommodation Enterprises Network for the tourism sector, Cebu Constructors' Network for construction, Cebuanimation Network for information technology-animation, Kapehan Sa Davao for agribusiness and Sulong Davao Business Owned by Women for women-led enterprises.
Sixty-six enterprises and nearly 600 workers from the five networks will benefit from the enterprise-led skills training scheme.
SUNPh is a skills-delivery scheme led by employers in select locations, in which they band together to form networks and apply for grants on a competitive basis to finance short-term skills training for their workers and managers.
Under SUNPh, grants ranging from $20,000 to $80,000 were awarded to five networks of enterprises in five priority sectors.
The program is part of the government's National Employment Recovery Strategy 2021-2022 aimed at improving workers' access to jobs, livelihoods and training and supporting the private sector in creating sustainable work opportunities.
Four priority industry sectors—information technology-animation, construction, agribusiness and tourism—were identified to receive the enterprise-led workplace skills training under the SUNPh program.
The program also includes women-led enterprises as a fifth sector to receive training grants for management coaching and other management-related training.
SUNPh is being implemented as a pilot program, with the skills-training grant scheme targeted to be offered later to more sectors in more locations across the country.