The Department of Health (DOH)-Ilocos Region through the Philippine Institute of Traditional and Alternative Health Care (PITAHC), recently launched the Herbal Medicine Access Program (HerbMAP) to benefit the marginalized and underserved households in San Emilio, Ilocos Sur.
Regional Director Paula Paz M. Sydiongco stated that the HerbMAP is in support of the goals of the Universal Health Care Act for free access to essential medicines.
"The program provides safe, effective and quality herbal medicines and products manufactured by PITAHC which promotes and advocates the use of traditional medicines and products to Filipino households to treat common ailments," Sydiongco said adding that they prioritize GIDA (Geographically Isolated and Disadvantaged Areas) and the marginalized and underserved population.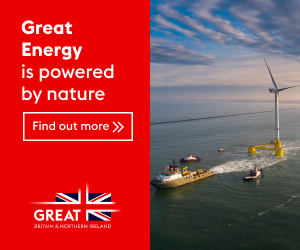 Homecare package
INCLUDED in the HerbMAP homecare packages are one box of lagundi tablets for the treatment of cough and asthma, one bottle of virgin coconut oil for food supplement, antibacterial soaps including guava soap used for washing of wounds and sores and "akapulko" soap for use in washing of skin problems brought about by fungal infections like scabies and ringworm.
Helen A. Posilero, Regional Program Manager for tradition and herbal medicines said that they will be prioritizing the distribution of HerbMAP packs in identified GIDAs of Ilocos Sur province.
"We will be reaching out to all residents of GIDAs in Ilocos Sur for them to be able to access herbal medicines and products which will provide them treatment and care for chronic illnesses," Posilero added.
Meanwhile, San Emilio Mayor Joey Warren A. Bragado expressed his utmost gratitude to DOH and PITAHC for selecting his local government unit as a beneficiary of the HerbMAP initiative of the health department.
Nutribox
DOH-Ilocos Region also started its distribution of Nutribox packages for pregnant women of San Emilio, Ilocos Sur.
"The nutribox is a diet supplementation package for the First 1,000 Days program for pregnant women to prevent low-birth weight prevalence in the region, especially those living in remote communities and GIDA," Sydiongco stated in her message during the launching program held at the municipal covered court of San Emilio, Ilocos Sur on January 26.
Sydiongco added that 38 pregnant women in Pampanga and Zambales were chosen as initial recipients of the nutribox program.
According to the United Nations International Children's Emergency Fund (UNICEF), poor diets lacking in key nutrients like iodine, iron, folate, calcium and zinc can cause anemia, pre-eclampsia, hemorrhage and death in mothers during their pregnancy.
It can also lead to stillbirth, low birthweight, wasting and developmental delays for children.
Jovita Leny S. Calaguas, Ilocos Regional Nutritionist and Dietician, said that the first 1,000 days covering a woman's pregnancy period up to the first two years of the child's life, must be well taken care of. "Every opportunity and essential interventions that will provide a positive impact on the child's development must be given."
"It is important that we intervene, even before a child is born, we have to provide the mother the essential nutrients she needs for her baby to become healthy."
Rice, TVP
THE Nutribox package contains 10 kgs iron-fortified rice, texturized vegetable protein, dehydrated vegetables, iodized salt and margarin.
A total of 38 beneficiaries from the town of San Emilio were given nutribox packages. Only identified GIDAs will be prioritized for the Nutribox distribution.
Among the cities and municipalities in the Ilocos Region, Dagupan City recorded the highest number of total live births in 2021 with 8,461 births.
San Carlos City, Pangasinan followed with 7,125 births; City of Urdaneta, Pangasinan with 5,753 births; City of San Fernando, La Union with 4,866 births; and City of Alaminos, Pangasinan with 4,014 births.