THERE is much debate when it comes to identifying autism, more professionally called as autism spectrum disorder (ASD). While some call it a neurodevelopmental situation, there are those who look at it simply as sort of neurodiversity.
The Centers for Disease Control and Prevention (CDC) estimates that about one percent of the world's population, or about 75 million, has ASD, and one in every 44 children in the US. It also cited that the country where diagnosed autism is highest is in Qatar, with France having the lowest rate.
On the other hand, the Philippines is listed at 121st in terms of prevalence, registering 81.80 per 10,000 children, according to worldpopulationreview.com's autism rates per country.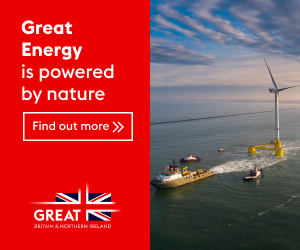 But how should people, especially parents, deal with their kids who have ASD? Unfortunately, some people do not even know how to identify one with ASD.
Recognition is key
THE CDC said recognizing some of the early warning signs of ASD is important to know when to screen or further evaluate children, and how to counsel families of the situation. Some of these signs, it said, involve a "child's social skills, communication, and restricted or repetitive patterns of behaviors, interests, activities, and emotional regulation."
There is no set age when ASD will manifest. The CDC pointed out that diagnosing ASD can be difficult because it can't be detected or diagnosed by a mere blood test. "Doctors look at the child's developmental history and behavior to make a diagnosis. ASD can sometimes be detected at 18 months of age or younger," the CDC pointed out.
Diagnosing for ASD has several steps in this process such as developmental monitoring, screening, and diagnosis, and each step is vital. "The results of a formal developmental evaluation can also inform whether your child needs early intervention services. In some cases, the specialist might recommend genetic counseling and testing for your child," the CDC explained.
Consciousness about autism
SUPPORT for children diagnosed with ASD is not lost in the country, particularly among non-governmental organizations and some corporate institutions who continue to find ways to facilitate meaningful conversations on various issues concerning autism concerns.
One such way is the holding of "AOK Pilipinas, Live!," whose theme was "Building a Nation Powered by Transformative Autism-inclusive Innovation," and was organized by the Autism Society Philippines (ASP), SM Cares, a division of SM Foundation and the corporate social responsibility arm of SM Supermalls, the Mandaluyong City government, and the National Council on Disability Affairs (NCDA), in observance of the 27th National Autism Consciousness Week.
Guests and panelists included Komunidad ng Pamilya, Pasyente at persons with Disabilities (P3PWD) party list representative, Rowena Guanzon; ASP Chair Emerita Dang Koe; ASP National President Mona Magno-Veluz; former Mandaluyong City councilor Charisse Abalos-Vargas; QC Kabahagi Center Executive Director Karen Sagun; Leonard Cheshire Disability Philippines Foundation Executive Director Hazel Borja; and SM Supermalls Assistant Vice President Richard Caluyo, and SM Supermalls Senior Vice President Engr. Bien Mateo.
Autism awareness advocates such as Troy Montero, Aubrey Miles, and Candy Pangilinan, who are also proud parents of children with autism, were also present and shared some of the ideas and experiences in rearing a child with autism.
The group focused on the importance of innovation in addressing issues concerning people on the spectrum, while Montero, Miles, and Pangilinan also shared useful tips for other parents living with family members with autism. The panelists also expressed their support for other parents who are taking care of children who have autism and assured them that support is available if and when they need it.
Pangilinan assured that everything will be okay and advised other parents not to treat autism as a burden. She also said one concern parents of a child diagnosed with autism should look at is how to secure the child's future.
"Conditioning the mind was key for me, where I had to explain several things and should be done in the simplest of terms that the child would understand. Exposing the child to various people and environments is also important to allow him or her to learn on their own, and even determine their interests in life," Pangilinan stressed.
For Montero, he feels hopeful for the future in the country, "for your children, our children. Just look around. There is so much support. I just wanted you to know that you are not alone."
As for Miles, determining the interests of a child diagnosed with autism is also a key strategy, just like for their four-year-old daughter Rocket, who has shown interests in weather, news and music.
For his part, Mateo thanked the ASP for always believing in the advocacies of SM Cares, while reiterating that SM malls welcome all, living with disability or not. "We want to send the message to all our mall-goers, including people with autism, that you're always welcome at SM."
Image credits: Freepik.com