Imagine what it must have been like at the Clover Theater, the Savoy, Lux, or the Palace; jazz clubs and dance halls of a bygone era when Filipinos fell in love with jazz music the Americans brought over to the islands.
Live jazz was the only form of entertainment aside from the burgeoning radio and It was a time when Ping Joaquin and His Orchestra, the Nifties, the Davilas, and Fred Elizalde and His Orchestra brought over the music from New Orleans and Chicago and had a populace swinging and bopping.
It isn't the first time the Dixie Sheiks performed let alone at Tago Jazz Café, but it was my first time to see them after my schedule finally aligned with theirs.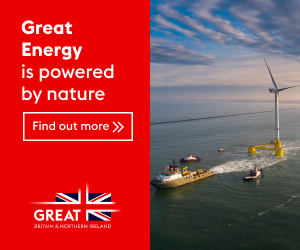 "Rick, that's Dixieland jazz," said the swinging joint's owner Nelson Gonzales when I reserved a seta for the night. After all Dixieland jazz is not for everyone.
True. But I fell in love with Dixieland even before I discovered modern jazz. Chalk that up to my late grandfather who weaned me on all things during his youth of the pre-World War II years. And later on in life while living in the United States, I went to watch at the famous Birdland in New York, and better still… at the Mahogany Jazz Hall in New Orleans.
Watching the Dixie Sheiks (Ronaldo Tomas on saxophone, Tots Tolentino on clarinet, Isla Antinero on trombone, Jude Tadeo on trumpet, Joey Quirino on piano, Erskine Basilio on guitar, Dave Harder on upright bass, and Rey Vinoya on drums) at the Tago Jazz Café last Sunday evening, January 29, was taking a much needed trip down memory lane.
In performing classics, I love how each of the members of the band found spaces to showcase their skill and talent in places where there were originally vocals such as Louis Armstrong's "Basin Street Blues" that in addition to Satchmo's expressive trumpet features his gravelly voice.
And no doubt, Jude Tadeo would have made Armstrong proud with his spirited performance on the trumpet.
Outside the jazz aficionados and the musicians, I am sure that not everyone in the audience that packed this jazz club in Cubao on a Sunday evening would know most of the songs. Maybe vaguely Sally Bowles' "Cabaret" maybe or Armstrong's "When the Saints Go Marching In" but even sad songs – especially the latter song that I associate so much with Liza Minelli — are given bounce and buoyancy by jazz, Dixieland jazz, or the Dixie Sheiks.
Why Dixieland?
"Why not?" answered Tomas, who is the bandleader. "But seriously. Amidst all the buzz on modern jazz and what technology has to offer, quite simply we wanted to try out an earlier configuration of the music we love – jazz."
"On a quick glance of the charts when we first played it during our first rehearsal because somebody was looking for a 'New Orleans/Dixieland band', we had this awakening that even if you have a firm grasp of modern jazz, the traditional version is not any easier. There had to be an understanding of what it should sound. And that was what we lacked and admittedly continue to lack although it has gotten better based on the performances we've had."
Judging by the audience reaction, it was a great performance with the applause rapturous rather than polite.
On this night, if people discovered something new that was old, or if they ventured down memory lane, then what a night it was.
As for me, I wondered about those old black and white pictures I have seen of pre-war Manila and it reminds me of the jazz clubs I went to in New York, Chicago, and New Orleans. Now you can add Tago Jazz Café to the mix.
Set List:
Basin Street Blues (Louis Armstrong)
Foot Foot Two, Eyes of Blue (Sam M. Lewis, Joe Young, Ray Henderson)
Shine On Harvest Moon (Ruth Etting)
Cabaret (Sally Bowles)
Alexander's Ragtime Band (Irving Berlin)
I Want A Girl (Just Like the Girl That Married Dear Old Dad) (Harry Von Tilzer and William Dillon)
St. James Infirmary (Cab Calloway)
So You Know What This Means to Miss New Orleans (Louis Armstrong)
Honeysuckle Rose (Fats Weller)
When the Saints Go Marching In (Louis Armstrong)