THE Home Development Mutual Fund or Pag-IBIG Fund has committed P250 billion (about $4.413 billion at current exchange rates) for the Marcos administration's goal to build 6 million houses, the top official of the Department of Human Settlements and Urban Development (DHSUD) said.
DHSUD Secretary Jose Rizalino Acuzar said the allocation will be used for the administration's flagship housing program in the next six years.
With this, Acuzar expressed optimism the program would succeed and that the fund could help meet the program's goal of addressing the country's housing backlog of more than 6.5 million units.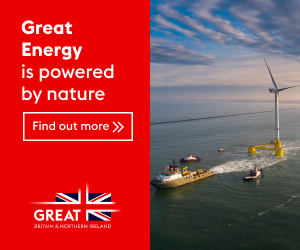 "This is a huge boost to our President's 'Pambansang Pabahay para sa Pilipino' [PPP] program; a giant step towards realizing the dream of every Filipino family to have decent, safe and affordable shelters," the DHSUD chief said, expressing gratitude to Pag-IBIG officials.
Bacolod MOA
MEANWHILE, the Pag-IBIG Fund also signed a Memorandum of Agreement (MOA) with the local government unit (LGU) of Bacolod City for the construction of 10,000 housing units for informal settler families (ISFs).
The deal marks history as the first MOA signed under the PPP program, "signaling the initial fruition of the government's plan to address the housing needs in the country."
Acuzar said the agreement unlocks the potentials of the new housing program, especially the financial structure and the active participation of government financial institutions (GFIs) and the private sector.
The MOA tasks DHSUD to facilitate the implementation of the housing project in collaboration with the local government unit and other relevant agencies by acting as the overall enabler, initiator and coordinator.
Pag-IBIG Fund CEO Marilene C. Acosta has committed to provide financial and technical assistance that DHSUD and the city government may need to make the said project happen.
"We fully welcome the direction of [the] DHSUD in fast-tracking, coordinating and bringing together all sectors concerned towards the immediate implementation of housing projects in the regions," Acosta said.
Based on the agreement, Bacolod City will start complying with requirements for a loan from Pag-IBIG Fund to fund land development and housing construction.
As the first GFI to allot funds for the new housing project, Pag-IBIG Fund shall extend individual housing loans to target beneficiaries pre-qualified and selected by the LGU.