Different people want to start their own businesses for different reasons. Some want to continue earning while enjoying a more flexible schedule and lifestyle compared to having a full-time job. Others find it exciting to pursue a venture they're passionate about.
However, starting a business has its share of challenges. One of these is the significant costs associated with the endeavor, which is also one of the reasons many people get discouraged to continue their entrepreneurial pursuits. Fortunately, there are businesses you can launch with minimal funding. Many of these types of businesses are service oriented so the costs are more manageable. And if you do need extra funds to get started, you can consider getting a cash loan.
If you're looking for ideas, here are five businesses you can immediately start with little to no capital: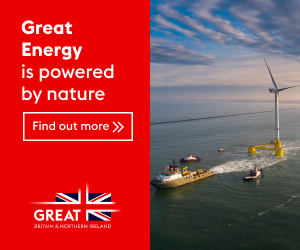 Virtual Assistant
A promising business you can start with minimal costs is being a virtual assistant. A virtual assistant supports other entrepreneurs by handling administrative jobs such as scheduling meetings, tracking calendars, making flight arrangements, and other clerical work. This allows business owners to focus on high-return tasks that can help grow their businesses.
Typically, launching your business as a virtual assistant only requires having the right equipment, most of which you may already have: a computer, a mobile phone, and a stable internet connection. As such, it's very easy to get started. Additionally, there's a growing demand for virtual assistants so you can quickly find clients. You can check out professional online networks and freelancing sites for opportunities.
Content Creation
Thanks to social media and the high demand for fresh content, creative professionals like writers, video editors, and graphic designers now have plenty of opportunities to offer their professional services. If you're a talented individual and have the skills to create shareable content, consider launching a business as a content creator. When you take up this entrepreneurial path, you can provide your professional services to clients like media outlets and marketing agencies.
Similar to being a virtual assistant, you can easily start your content creation business with minimal funds and equipment. Depending on the services you want to offer, your current smartphone and computer may already be good enough. Nevertheless, you may want to invest in better gear and software in the future to produce higher-quality content.
Social Media Management
Another business you can set up with minimal starting capital is a solo social media agency. It's also an ideal business for someone who has experience in the advertising and marketing industry. With low startup costs, you can get your business up and running in no time. You can take up online courses to learn today's best practices in the social media management industry.
Additionally, you'll find that there is plenty of opportunity for a social media management agency. Many businesses understand that social media platforms can help them grow, but may not particularly know how. This is where you can be of assistance. As a social media manager, you can help businesses connect with their clients online, increase brand awareness, and enhance brand loyalty through social media content that boosts engagement. Your services can also improving your clients' online presence so they can stay relevant. What's even better is that while there are time-tested practices, you can also craft your own approach when it comes to social media management so you can stand out from your competitors.
Events Planning Service
If you have the passion and skills for making memorable occasions happen for others, another business you can start with minimal capital is an event planning service. Many people have busy schedules to oversee every aspect of their wedding, birthday party, or class reunion. As such, they rely on professional planners to ensure their event runs smoothly. As an events planner, your duties include organizing events according to clients' specifications, booking venues, coordinating with clients and vendors, managing event preparations, and more.
While most individuals can be a successful events planner, some may be more suited for the business. For example, if you're highly organized, detail-oriented, and enjoy putting together parties, you may have the right personality to help clients orchestrate their dream event.
Sell Handcrafted Goods
If you enjoy making items like candles, soaps, knitwear, and the like, you can launch a business selling these handcrafted goods. When you do take this entrepreneurial approach, you need to consider factors such as shipping and inventory management. Alternatively, you can opt for a pre-order basis or create a small batch to sell first until you have generated consistent sales.
When it comes to selling your goods, you have various avenues to choose from. You can start selling to friends and family, then enlist their help to build a solid demand for your products through word of mouth. You can also sell online by posting listings of your handmade items on online marketplaces. If you'll be selling any product customers will eat, inhale, or apply on their skin, be mindful of health and safety regulations.
While many businesses require a lot of capital to start operations, some only need minimal funding like those listed above. When choosing a business to pursue, factor in the skills and experience you have. Sometimes, you may already possess what you need to start your entrepreneurial journey.
Image credits: KIndel Media/Pexels