WHILE the Covid-19 pandemic was a wake-up call for hospitals to drum up their digitalization efforts, two IT (information technology) experts believe that health institutions still have a long way to go in their digital transformation.
Dr. Mike Muin, Chief Information Officer (CIO) of Metro Pacific Health Tech, a telemedicine services company of Metro Pacific Investments Co., noted that many hospitals continue to struggle to meet the digitalization efforts during the Covid-19 pandemic.
"But the good news is that many hospitals are already aware of this call for change and have started working on their digital transformation initiatives," Dr. Muin said.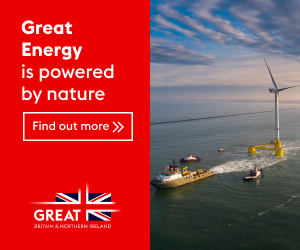 The same view was shared by Brett Medel, CIO of Asian Institute of Management (AIM), who said the pandemic forced hospitals and the rest of the health-care ecosystem to step up their digitalization efforts. He noted that the IT departments of the various hospitals had to scramble for technology solutions and raise funds for their digitalization efforts.
Catalyst for digital transformation
"IN the IT world, we have an anecdote that the pandemic is the best catalyst for digital transformation. No hospital was ready for the digitalization and online requirements that were in demand during the period," said Medel, who, prior to joining AIM, was CIO of a leading tertiary hospital and a telecommunications company.
"Everything contactless is the name of the game so the use of the Internet for payment gateways and online consultation was at an all-time high. Doctors had to learn how to use Zoom and other online conference call platforms in order to communicate with the medical staff and their patients. IT became a fundamental necessity to connect," he added.
According to Dr. Muin, hospitals face three main challenges in their journey towards digitalization. The first challenge is to determine whether the hospital is ready to take up this journey since it will require a lot of changes in process. Second, this will entail a budget.
"IT projects have cost. The first two years of the pandemic greatly reduced the census of patients, and thus, the cash flow of hospitals. Hospital owners now need to balance between the need to modernize versus the need to keep running," he said.
The third challenge that hospitals face is the availability of solutions in the market.
"The sad state of our health-care IT ecosystem is that even if there is a clear need, there are few or no locally available products that meet the demand. Sometimes, hospitals need to go out of the country to get the solutions for their problems," Dr. Muin said.
Resistance to change
ANOTHER challenge Medel noted is the need to address "the organization's resistance to change and employee pushback."
"The hospital's current processes and culture need to be shaken in order to welcome innovations that may even change the business models in order to accommodate the demands of the situation. Digital DNA must be injected in every blood stream of the hospital, but this is a painful process. It is not about technology; it is about the people, culture and process," he said.
Medel also pointed out the need to put in place air-tight security programs and solutions because the healthcare industry is very particular about data privacy.
"Since hospitals are dealing with sensitive personal information, it is important that an air-tight security program and solutions are implemented across the organization, not to mention the information security campaigns that have to be conducted on a regular basis," he said.
Better appreciation of data and technology
IN addition to realizing the need to digitalize, Dr. Muin said there is a better appreciation of data and technology.
"More specifically, hospitals now understand the value of having access to data and harnessing the convergence of technologies to deliver better patient care. The almost overnight adoption of telemedicine is a testament to that, where we are able to talk to patients via video, while accessing their medical records electronically and also working together with partners through collaboration tools," he said.
He added that if a hospital is focused on efficiency, the hospital would be a better candidate for digital transformation.
"Also, technical solutions to problems do not need to be expensive. They just need to be well thought out and available to the local market. There are free and affordable open-source solutions that can work together and provide value to the clinical care process," Dr. Muin said.
The need to digitalize is more pressing now more than ever because of the implementation of the Universal Health Care Act, which requires a patient's medical records to be available from the primary to the tertiary care level.
"The bad news is that we are not 100 percent ready but the good news is that everyone is working together to get there. There are already pockets of innovation among primary health care centers, among local government units and partner health-care providers to make sure that the goals and objective of the UHC are met. Everyone now sees the value of electronic medical records from primary care up to tertiary care. Even patients now see the value of having access to their medical records online," Dr. Muin said.
Internet infrastructure
MEDEL emphasized the need to make sure that internet infrastructure should be made available even in the remotest regions in the Philippines to ensure that the goals of UHC are met.
"The integration of the health systems and electronic health records of every Filipino must be made accessible at the barangay level. The lack of medical resources in the rural areas will force the use of technology to reach every Filipino in the far-flung area to the Philippines. But how can that happen if the Internet infrastructure is not readily available in those areas?" Medel said.
As to how hospitals can move forward in their digital transformation journey, both experts agreed on the need to create a core group that will spearhead the program. This team should be composed of members with multi-disciplinary functions across the organization—IT, Operations, Administration, Medical.
"They have to define what they want to achieve, what business model they want to offer or transform in this digital and virtual world," Medel said.
Transformation strategy
DR. MUIN added that it is important that hospitals come up with a digital transformation strategy that fits into the culture, values and budget of the hospital.
"It's important to do it right the first time. If you can do it right and fast the first time, that would be ideal. There are many options but there are no short cuts to effective digital transformation. Aside from technical solutions, focus on having effective leadership in place and getting the buy in and full support of key stakeholders in the hospital," he said.
"Despite what health IT vendors would say, you cannot buy success through expensive software. It takes strategy, leadership, and collaboration to make it work," he added.
Image credits: Shao-Chun Wang | Dreamstime.com