SOUTH WILLIAMSPORT, Pennsylvania—Following an 8-1 loss to Nicaragua at the Little League World Series (LLWS), Ubaldo Ramos IV gathered his Panama team one final time.
It was an emotional group, as tears were shed in the postgame handshake line. A journey that had lasted all summer was over. But, like many coaches, Ramos had nothing but positive things to say.
He congratulated his group, reminding the boys from ages 10 to 12 that so much more lies ahead.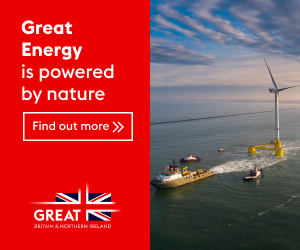 "I told the players this continues," Ramos said through a translator. "They keep on playing baseball on to the next level."
Panama was one of four teams that saw their seasons end on Tuesday. Indiana, Canada and Iowa also lost elimination games. Of the 20 teams in the LLWS, only one will be the champion on Sunday.
The end of a Little League run is always tricky for coaches, acknowledging that nobody wins all the time while praising the effort it took to get to South Williamsport.
Adam Naylor, the leader of performance psychology for Deloitte, who has worked with high-level athletes for decades, says it's important for coaches to remember their role.
Coaches "have an opportunity to teach how to win and lose," Naylor said. "Step one is remember you're a model and you have this tremendous teaching opportunity."
Indiana manager Patrick Vinson took a similar approach to Ramos when reflecting on the tournament. He acknowledged not just how difficult it is to make it this far, but also how tough it is to sustain the level of play that got the team here. Teams in the United States bracket must win three tournaments just to have a shot at taking home a LLWS title.
"They're disappointed," Vinson said of his team. "I don't think they were up for the grind. I don't want to say they were content with making it here."
The road to the LLWS is so long and so tough that just making it to Williamsport is coveted.
"It is an exhausting grind," Vinson said. "It's a good exhaustion when you start practicing as early as we did. You're at the pinnacle of youth sports. It's still hard to believe we're here."
Not all coaches take the same approach when addressing their teams and the media following the end of the tournament run. New York manager Ronald Clark was matter-of-fact Monday night when his team fell to Pennsylvania.
Clark mentioned that the team's "bats stayed behind in Bristol, [Connecticut]," where the Metro region championship was decided. He added that, while there were tears at the end, expectations weren't met and the "box score says everything."
When baseball fans look back on end-of-season messages from coaches in South Williamsport, many recall Dave Belisle's speech to his Rhode Island team after being eliminated in the 2014 LLWS.
"I love you guys," Belisle told his team. "I'm gonna love you forever. You've given me the most precious moment in my athletic and coaching career, and I've been coaching a long time—a long time. I'm getting to be an old man. I need memories like this, I need kids like this. You're all my boys. You're the boys of summer."
In many cases, LLWS players are facing more pressure than they've ever confronted on a field, and sometimes the shock of playing—and losing—can be overwhelming.
"You have to allow for the healthy emotions," Naylor said. "Emotions are an important piece of sport. Acknowledge the emotion without making it too dramatically bad or trying to take it away."
Participation on the rise in post-Covid-19
LITTLE League International says participation in its baseball and softball leagues was up this season, and team managers are optimistic about another bump next year coming off the first full-scale Little League World Series since the pandemic.
After the number of participating teams dropped 7 percent from 2020 to 2021, mostly because of Covid-19, the organization saw a 17 percent rebound this season, Little League spokesman Kevin Fountain told The Associated Press on Thursday.
Little League's baseball and softball programs now reach approximately 2 million children in 80 countries, he said. The growth comes amid a push by Major League Baseball to reach young fans by encouraging bat flips and engaging them on TikTok, among other initiatives.
This year's Little League World Series is the first since 2019 to include international teams. The 2020 tournament was canceled due to Covid-19, and only American teams competed last year.
Australia's representative in the Williamsport area this week was the first LLWS team to come from Brisbane North Little League in Queensland. They were eliminated after two games but still hope to have made an impact Down Under.
"Hopefully what we've done here will encourage more and more boys and girls to play," Australia manager Keith Land said. "Back home, we've already had our sign-ons for the next season, and numbers in our region have just blown up. Everyone wants to play again because they've read this story."
Youth baseball participation in the US was steadily increasing pre-pandemic, according to annual surveys from 2013 to 2018 by the Sports Fitness & Industry Association. The Aspen Institute also reported a 3 percent increase in participation among 6-to-12 year olds between 2015 and 2018.
The surge appears to have resumed, and not just in the US
"I'm sure we'll see a spike in registrations," Canada manager Ulysses Yan said. "From what I hear back home, it's all over the news, and people are following and loving it across the country. Just want to hopefully promote baseball in Canada."
Perhaps unsurprisingly, even a local American team making a trip to South Williamsport can boost interest.
Hollidaysburg, a town of about 6,000 just 124 miles away from the Little League World Series complex, represented the Mid-Atlantic Region this year. It's the first team from Hollidaysburg in LLWS history, and it won three games before getting knocked out by Texas.
"We're talking to a lot of different people that have younger kids and kids that are 1 and 2 years old. Boys, girls—all sorts of different people that are excited to come and be a part of this and see that the dream is possible," Hollidaysburg manager Jim McGough said. "We're excited to get home when everything's finished and help the next group to be able to have this dream as well."
Image credits: AP