EUMIR FELIX MARCIAL beat American Isiah Hart via technical knockout in the fourth of their scheduled six-rounder on Sunday in Las Vegas, a convincing result that ironically—and more importantly—gave the Tokyo Olympics bronze medalist points to ponder in his budding professional career.
"Welcome to the pros!" MP Promotions President Sean Gibbons told Marcial after the fight at the Virgins Hotel in Las Vegas, Nevada, that ended with 47 seconds remaining in the fourth round.
The result was good for Marcial's portfolio as a pro, but the fight was ugly early on for the pride of Zamboanga City.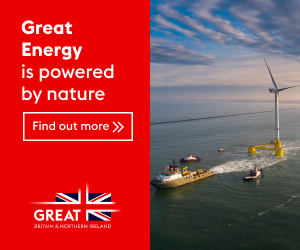 "It's a bit surprising Eumir [Marcial] was kind of cold in the first round just warming up, but he showed a lot of heart and determination to get up. Welcome to the pros, Eumir," Gibbons told Marcial after the fight.
"Was it pretty? No. Was it a win? Yes. And there's a lot to learn? Yes," Gibbons added.
Marcial survived three knockdowns against Hart who at 6-foot-2 was almost a head taller than his 5-foot-8 middleweight frame.
The first came from a right straight in the first round, the next two from a right hook, and an upper cut in the second round.
"I told myself in the early going of the fight that I am done, I'm finished," Marcial, 26, told BusinessMirror via online call a few hours after the fight. "But after that third-round knockdown, my inner self told me to give it my best for my fellow Filipinos who expect a big win from me."
He was a raging bull after that, pummeling Hart with several combinations that prompted American referee Raul Caiz to call it a TKO.
"It's a good thing that the referee stopped the fight because it would have cost further damage to Hart," Marcial said. "The referee just did his job to protect him."
Marcial is now 2-0 as a pro, his first result a unanimous decision win over Andrew Whitfield, also an American, in December 2020 in Los Angeles.
The 30-year-old Hart fell to his third loss against six wins and one draw with four knockouts. He ranted his displeasure of the result in his social media post, saying he was "robbed" of the result.
Marcial needed that knockout. He was down 26-29 in all three scorecards of the judges Dave Moretti, Ricardo Ocasio and Don Trella.
In the end, Marcial realized pro and amateur boxing are poles apart.
"Pro and amateur boxing are entirely different," he said. "There are still a lot of things that I need to learn on my part."
Image credits: JHAY OTAMIAS