THE first round of the University Athletic Association of the Philippines (UAAP) Season 84 men's basketball tournament is done. Notwithstanding the breakneck pace in which this tournament is being played, fans and observers have been treated to some good basketball both collectively and individually.
Here is our report card after seven games played:
Ateneo Blue Eagles (7-0) Grade: A-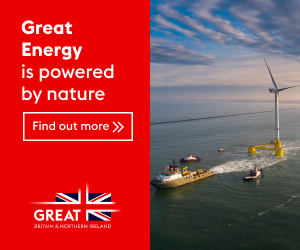 Believe it or not, even if the three-time defending champions are undefeated, we have not seen their best. Or have we? No one sports team plays perfectly for the entire game. There are moments of weakness. While teams have gone at them for a quarter, for a half, or even three, but not the entire game. Ateneo has always found that next gear.
If they make better passes, commit fewer turnovers, and make more free throws, they will be devastating.
UP Fighting Maroons (6-1) Grade: B+
These guys are better than advertised. You can see their confidence growing with every game. They are a complete team and the future is actually now. They can win it all.
La Salle Green Archers (5-2) Grade: B
It is easy to say that they do not have all the pieces. They might not be as deep as they would like but they have one of the best backcourts in the league and a good frontcourt duo in Mike Phillips and Justine Baltazar.
They have just enough players to win. Getting consistency out of that small core is important if they want to go all the way.
NU Bulldogs (4-3) Grade: B
You have to give a lot of credit to head coach Jeff Napa for the Bulldogs' competitiveness and strong showing. Most tabbed Far Eastern University to be in the running for the fourth Final Four seat and they still are. Just not a lock on it with the way National University is playing.
And the way they are doing it—with a lot of heart, hustle and daring. They are fun to watch. Even with Issa Gaye being mostly a spectator on the bench.
Got a feeling they could nick some more wins in the second round.
FEU Tamaraws (3-4) Grade: C
They have no problem scoring (they are third) and they can defend (top tier rankings). This team just needs some tweaks here and there.
RJ Abarrientos, LJ Gonzales, and Royce Alforque are on track to becoming a backcourt very much like what we saw in the Arellano University Chiefs when they had Jio Jalalon, Kent Salado, and Donald Gumaru. They will drive this team.
And Emmanuel Ojuola is an underrated player who will only get better. When he imposes himself, other teams better watch out. He is the workhorse that AU did not have to support the Chiefs' backcourt trio.
If they can find some more help inside, watch out.
UST Growling Tigers (2-5) Grade: C-
With this crew that they have that puts up a fight… can you imagine if they still had those guys who left after their coaching staff decided to have an excursion during lockdown?
It is great to see the fight in this team led by the amazing Joshua Fontanilla, Sherwin Concepcion and Miguel Pangilinan.
They get blown out by the non-top three squads by an average of 23 points (by NU and FEU) and yet stay close to the top three squads by an average of 10 points. If they learn how to play everyone, they will make it a lot closer in the second round.
Adamson Soaring Falcons (1-6) Grade: D
Like NU, FEU, and UST, they have some players who will make a difference. They even have a serviceable center in Lenda Douanga. Yes, Nash Racela did not have a lot of time to prepare the squad.
But you know Racela is playing the long game. At this point, it is all about playing better with each and every game.
A young team that will only get better.
UE Red Warriors (0-7) Grade: F
No moral victories when you are winless and it is sad to see them at the bottom of the standings at this stage. Like Adamson, they are playing the long game. But haven't we heard this before when it comes to UE?
The grocery list this team has is a long one from recruiting more players, landing that center to replace the missing Alex Diakhite, building a culture and having the vision and patience to get things done.
Simply a lot of questions surrounding this team at this point in time.
We cannot wait to see what the second round brings.