ONE of the world's leading apps for free and easy communication, Viber has expanded its growth in the Philippines in 2021, a year marked by strategic partnerships that respond to the changing needs of the users and allowed them to explore how the app can be an integral part of their day-to-day life beyond calls and messages.
These partnerships have been Viber's key driver for success, as the messaging app recorded 33-percent growth in monthly active users in 2021, with 31-percent increase in power users or those using Viber more than 25 days in a month. Group features like group messages and calls have remained a favorite among the users, posting the biggest gain at 110-percent upsurge. More brands and businesses have also started using Viber to communicate with their customers given that the app noted a 54-percent increase in business messages. Meanwhile, one-on-one messaging is still a must feature at 28-percent growth.
What's more interesting is that Viber noted that over half of its users in the Philippines are part of the younger demographic with 40 percent belonging to the 25-34 age group, followed by the 35-50 at 30 percent. Filipinos below 24 years old have also started using the app more, making up 17 percent of its users, while the remaining 13 percent are comprised of 52 years old and up.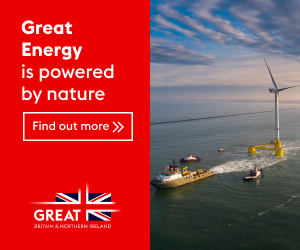 "Partnering with local brands and businesses has allowed Viber to strengthen its presence in the Philippines while improving our connection with them, responding to their needs, and presenting them with new features that help them enhance how they communicate and make their lives more efficient," said David Tse, Rakuten Viber senior director for APAC.
With this, the app has noted significant growth in content collaborations across various categories like entertainment and sports. It has also pursued partnerships with fintech companies, tie-ups with government agencies particularly the health departments, and pacts with telecommunication companies.
Viber in the Philippines has notably sealed partnerships with local brands like Globe to help micro, small and medium entrepreneurs on the Food PH bot through the Negosyoserye webinars, LEB Holdings Inc. to help Cebuanos connect with local food sellers on the Let's Eat Bai Community, and PGAG to provide its avid followers with its own open-for-all Community within the messaging app.
Given Viber's performance in 2021, Tse is optimistic that Viber will be able to move into 2022 in a position of strength as it will also continue to find ways to better understand and engage Filipino users with features and local partnerships and content that resonate with them most. He also pointed out that the app will remain an integral part of the users' lives in 2022, even when restrictions are lifted and things are back to normal.
He explained that the pandemic has shown people how messaging apps like Viber make things more efficient—like how it cuts business travel costs now that anyone can reach out to their colleagues in a few clicks, and how educators can maximize online chats to improve relationships with their students and the parents.
"Even if the situation goes back to a 'new' normal, online communication will continue to strive, become more efficient, and change how the people communicate," Tse said. "And these new realizations and habits will definitely influence our plans and impact our performance next year and beyond."