IN January 2020, the World Health Organization (WHO) declared the public health emergency of international concern for the Covid-19 virus outbreak. Two months later the world was already facing a pandemic, Dr. Vergel P. Binay, medical director of Ospital ng Makati, recalled.
"Our lives changed in ways that we could not have imagined! In a blink of an eye, people in all sectors suddenly stopped. Once busy streets were suddenly emptied. This also included hospital management. The Covid-19 virus changed the way the Ospital ng Makati management ran the different hospital operations, which include physical resources, financing and cash flow management and human resources, among others," Dr. Binay told the BusinessMirror.
In terms of physical resources, Dr. Binay said the hospital set up different barriers from the screening area up to the different areas inside the hospital which were converted and dedicated for Covid-related cases.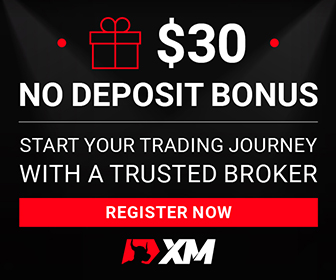 While the Ospital ng Makati implemented appropriate social distancing of their hospital beds, it resulted in a decrease of their bed capacity including the non-Covid related beds.
"There were areas where negative pressure equipment were installed for infection control. CCTVs per cubicle and remote patient cardiac and vital signs monitors were installed for close monitoring. Different hospital equipment were dedicated for Covid-19 virus cases," Dr. Binay said.
In terms of financing and capful management, he said that the hospital management prioritized the admission of patients who are Makati Health Plus (MHP) members, known as the yellow card holders, and Philippine Health Insurance (PhilHealth) members.
"Since most of the patients who were admitted were Covid confirmed, we were able to enroll them to PhilHealth, which helped patients in their hospital bill aside from the Makati subsidy, the Medical Assistance Program (MAP) of the Department of Health and the Congressional Guarantee Letter of Congressman Luis Campos."
Human resources
"IN terms of human resources, we have established a full-force manpower contingency plan wherein the staff are divided into Covid group, non-Covid group and reserve staff and they are rotating every two weeks vis-à-vis their load," the hospital official said.
Dr. Binay added: "They were provided with accommodation, meals and transportation, among others. They were also given honorarium in terms of Makati Hazard Pay, Special Risk Allowance and Active Hazard Duty Pay. Different hospital operation procedures and guidelines were revisited and revised. Covid-19 pandemic just hastened the implementation of Digital Age in the hospital which include E-consult, Tele-Kamustahan, and daily virtual meetings, among others."
Instituting several strategies
From the start of pandemic, Dr. Binay shared that they instituted several strategies to abate and mitigate its impact, and up to now, they still manage to have a regular management committee meeting.
"We revisited several operating procedures and guidelines and revised them to fit the current situational need. We have established and institutionalized several policies that will adapt and work for the current issues. Our proactive and flexible approach and implementation of different revised policies made us very ready to deal with the virus even for the next two years," he said.
"We were not forced but we had to adapt to the situation. This is where situational leadership must come in," he stressed, adding that there were services that could not be done like outpatient consultation services but need to "continue our ambulatory service."
Considering that the hospital already has electronic gadgets like tablets, WiFi routers, smart phones and a functional Hospital Information Management System, Dr. Binay pointed out the need to utilize these resources to adapt to the current situation.
Hence, E-consultation and Tele-Kamustahan were implemented easily and swiftly. These services were then expanded to the barangay health centers.
"Initially, RT-PCR tests were scarce but eventually, we were able to have it outsourced for fast release of results. The availability of Rapid Antigen Tests has also been a factor in easy and fast determination whether the patient is positive or not for their prompt segregation to dedicated areas," he added.
Initially, not Covid
referral hospital
According to Dr. Binay, the Ospital ng Makati was not a Covid referral hospital. It, however, turned into a Covid hospital when the majority or almost a third of the bed capacity were dedicated to the Covid-related cases aside from managing the non-Covid cases.
"The Covid Referral Hospital like Philippine General Hospital, Research Institute for Tropical Medicine and San Lazaro Hospital were eventually overflowing with Covid cases that they could not accommodate them already," he said.
However, prior to this event and anticipating it to happen, the Ospital ng Makati, he said, already had a plan to accommodate its own constituents, particularly the Makati Health Plus members.
Aside from the E-consult, Tele-Kamustahan, RT-PCR tests, and accommodating more Covid-related cases, the hospital shifted its dialysis patients to its outsourced ambulatory dialysis centers.
Meanwhile, those Covid-confirmed patients who were discharged and recovered were transported via the hospital ambulance to their homes and they were also given Covid Home Care Kits.
"For those who died of Covid-related cases, our social service facilitates the financial assistance of their hospital bills as well as the burial and cremation of the cadaver with the support of the office of Mayor Abigail Binay and the Makati Social Welfare Department," he added.
Journey toward new normal
Dr. Binay noted that the pandemic war is a changing factor like any other war "when many people were affected and died but life must go on in another episode or generation, maybe the Digital Age."
"We have to be flexible and swift but accurate in our action. In this journey towards the new normal, situational leadership is befitted wherein the leader should dictate, coach, collaborate or delegate depending on the situation that will exist because the situation varies and all are still under experimental conditions," he said.
"We should still be guided by the fadeless basic principle of management that is planning, organizing, leading and controlling. Finally, we must always thank God and pray to Him for we are living with the virus already," Dr. Binay concluded.
Pasay hospital:
dedication, resilience
FOR Dr. John Victor de Gracia, officer in charge of Pasay City General Hospital (PCGH), the dedication to work and resilience of health-care workers (HCWs) in facing the challenges posed by the pandemic is extremely laudable.
"I have seen and experienced how HCWs, both the medical and nonmedical employees of PCGH, passionately work through long and hard hours of duty. It is truly amazing and inspiring how our hospital staff, especially those assigned in the high-risk areas, bring their 'A game' and more so that they can properly care for their patients," Dr. de Gracia said, noting that the HCWs have overcome all kinds of difficulty such as "foregoing their personal needs like food, sleep or bathroom breaks."
"Some have voluntarily not taken their mandatory vacation leaves for almost two years now, just so the hospital's manpower resources will not be strained," he said, even as he lamented that some of them caught the virus and were hospitalized.
But once recovered from their illness, he said with pride and admiration, they went right back to work, seemingly unfazed by their recent illness.
"Managing patients and the hospital operations would have not been possible if our HCWs are not dedicated to their work 100 percent," he added.
Furthermore, another important aspect in ensuring optimal hospital operations in this pandemic is the support that revolves among all the stakeholders of the hospital.
"First, the support given by hospital staff to each other is important to uplift each one's fighting spirit. Second, the support given by the new hospital management to the entire staff is also crucial as this is the backbone for efficient performance of duties and provision of services to clients. Finally, the support given by the local government, headed by our beloved Mayor Emi Calixto-Rubiano and the other city departments, is foremost in the successful operation and performance of the entire hospital," he stressed.
Managing healthcare
operations
"WE came up with measures that segregated the hospital into Covid and non-Covid areas. This was implemented by having permanent glass partitions and temporary partition doors in some of our high-risk areas like the Emergency Room, Operating Rooms, Medical wards and OPD [outpatient department] areas."
When it comes to managing their finances, he said that the PCGH prioritized procuring equipment such as high flow nasal cannula and mechanical ventilators.
"With regard to our consumables, we have purchased more medicines and supplies that we use for our Covid patients," Dr. de Gracia added.
Likewise, protection of their HCWs is of utmost priority, he said.
To lessen exposure and control infection rate among the employees, HCWs were grouped into teams.
He explained that each team would go on duty for a certain period of time and will then be replaced by the next team in line, and so on.
"We have allowed our non-medical offices to be on skeletal duty especially in times of Covid surges or when the government implements a stricter quarantine classification. Aside from segregating our areas, we make sure that we provide the appropriate and complete personal protective equipment (PPE) for our HCWs especially those handling Covid patients. They are also subjected to RT-PCR swab tests after a certain period of time after their Covid rotations or if they have a history of high-risk exposure," he said.
Response to the pandemic
Just like in other hospitals, the PCGH started to implement tele-consultation for OPD.
"This enabled our hospital to continue to see and manage our clients in the midst of the pandemic by using technology. Smartphones and Internet connection have made teleconsultations of patients with our medical specialists possible," he said.
Using such modality, he added, not only made their consultations easier but also significantly lowers the risks of exposure to Covid for both patients and staff members.
More capable now
Dr. de Gracia has expressed confidence that PCGH is more capable of dealing with the pandemic when it comes to managing Covid cases.
The almost two years of pandemic experience, he said, have taught them so many things.
"One, we were able to create our own protocols in our Covid operations and to make sure that they are in line with the government's implementing guidelines. Second, we hired more nurses and doctors to handle severe and critically ill Covid patients. Third, we have procured an adequate number of equipment and consumables like supplies and medicines that are needed to treat our Covid patients," he explained as he thanked the full support given by Calixto-Rubiano to be able to deal with the pandemic efficiently.
Image courtesy of Bernard Testa