TOKYO—Carlo Paalam fights an opponent from Great Britain in the men's flyweight final of boxing on Saturday afternoon hoping to nail a gold medal that would more than a thousand times underscore that the Philippines has overachieved in these Tokyo Olympics.
Paalam, who turned 23 just five days before the Games opened with a uniquely glittery ceremony that looked unmindful of the Covid-19 threat, goes for all the marbles, as they always say, against Galal Yafai in the first final match on the last day of boxing competitions at the Kokugikan Arena.
The match, set at 2 p.m. (1 p.m. in Manila), has all the makings of what Philippine Olympic Committee (POC) President Rep. Abraham "Bambol" Tolentino has predicted weeks before the Olympics opened last July 23.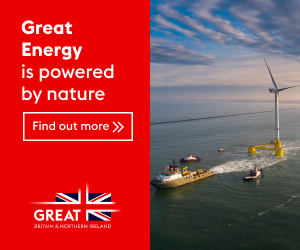 "Maybe one, maybe two…maybe more," was Tolentino's answer to queries over how many gold medals the 19-athlete Team Philippines would reap from the Olympics that—with all the health and safety protocols and restrictions—look on its way to beating the virus.
Hidilyn Diaz's historic first gold medal in weightlifting and Nesthy Petecio's silver and Eumir Felix Marcial's in boxing are more than enough to underline these Tokyo edition as the best ever for the country since it started participating in the Olympics 97 years ago in Paris.
Add the guaranteed silver for Paalam—the poor boy from Bukidnon who scavenged for anything to earn a living for his family—and the 2020+1 Games of the XXXII Olympiad have carved a niche for a nation that for almost a century has never felt how it's like to win a gold medal.
But won't be settling for second best.
"I am asking all Filipinos to help me pray, for me to be able to do my utmost best," Paalam said on Thursday after putting away Japan's Ryomei Tanaka in lopsided fashion in his weight class's semifinals.
"I have no control over the judges' decision, and my opponent is as prepared as I am, and could be better than I am," he said. "But help me build more trust and confidence in myself as I fight the biggest fight of my boxing career."
After defeating Ireland's Brendan Irvine, 4-1, in his opening bout, Paalam became even more impressive in his next two fights, hammering out a unanimous decision win against Algeria's Mohamed Flissi, and eliminating reigning Olympic champion Shakhobidin Zoirov of Uzbekistan via the same emphatic 5-0 score to move into the semifinals against the Japanese.
Paalam had to beat Tanaka convincingly just to avoid sympathetic judging that are usually accorded hometown bets.
Paalam pulled off a clinical 5-0 unanimous decision over Tanaka to reach the gold medal match, the first time that a Filipino did so in boxing since Atlanta 1996 when Mansueto "Onyok" Velasco fought—and lost—in the gold medal bout against Bulgaria's Daniel Petrov Bojilov.
Don Abnett, the national boxing team's Australian consultant, won't directly admit it, but his body language during an interview with Filipino sportswriters after Paalam's semifinal victory gave him away.
"The boy's doing good, the boy's quick with his hands and he's ready," said Abnett, who has worked on the national boxers alongside coaches Ronald Chavez, Elmer Pamisa, Reynaldo Galido, Nolito "Boy" Velasco and Marcus Manalo.
"Carlo looks prime for the British fighter," said Galido, adding Paalam has experienced sparring with Yafai some two years ago in London during the Filipino boxer's foiled bid in the World Series of Boxing.