Online stock market accounts continued to outpace its traditional counterpart for the third consecutive year in 2020, according to data from the Philippine Stock Exchange (PSE), as the number of individual investors trading surged by almost half last year.
PSE said its data showed online stock market accounts rose almost 20 percent last year to 936,200 from the previous 782,118 and cornered 67 percent of total accounts.
Non-online accounts rose 3 percent to 460,553 from the previous year's 445,920.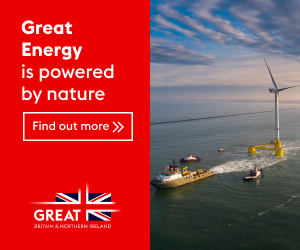 In total, stock market accounts grew by 14 percent to 1.39 million from 1.22 million in 2019.
"The preference for opening online accounts continues to rise since technology has made investing more accessible to investors. At the PSE, we also continue to enhance and develop online services that will benefit the investing public," PSE President and CEO Ramon S. Monzon said.
Retail investors held most of the accounts at 1.36 million or 98 percent of total stock market accounts while institutional investors owned 2 percent or 29,898 accounts.
Local investors made up for 1.37 million or more than 98 percent of total stock market accounts compared with 21,233 accounts of foreign investors.
"We noted that there was a 35.6-percent increase in the number of active accounts last year. The pandemic prompted retail investors to actively participate in the stock market," Monzon said.
In 2020, average daily number of trades rose by 33 percent while retail participation surged by 48 percent year-on-year.
Based on its latest stock market investor profile report on retail investors, the PSA noted that the difference in the number of accounts owned by male and female investors remain at less than 1 percent. Male traders comprise close to 51 percent of stock market accounts while female traders accounted for 49 percent.
In terms of age, investors in the 30 to 44 age group held 45 percent of stock market accounts, followed by investors aged 18 to 29 at 22 percent, then 45 to 59 and 60 years old and above at 20 percent and 12 percent, respectively.
Retail investors earning less than P500,000 annually made up 61 percent of stock market account holders while 21 percent of retail accounts were owned by those with an annual income of P500,000 to P1 million. Investors whose annual income is above P1 million comprised 17 percent of retail investors.
Domestic investors had a 98-percent share of stock market accounts while investors based overseas held the remaining.
More than three quarters of domestic investors were based in Metro Manila, followed by Luzon at 13 percent then Visayas at 5 percent and Mindanao at 3 percent. The top five nationalities of foreign investors were Chinese, Japanese, American, British and Korean, the PSE said.
"The REIT [real estate investment trust] listings we've had attracted a good number of retail investors, particularly local small investors who use PSE EASy for their initial public offering subscriptions. We expect the upcoming IPOs and REIT listings to continue to support the growth in retail investors," Monzon said.
Image credits: Nonie Reyes