The Covid-19 pandemic has shuttered businesses at an unprecedented pace and scale, but a culture of innovation and resilience has allowed Roxas and Company Inc. (RCI) to weather the health crisis and inch closer toward recovery.
"Covid-19 is and continues to be a human tragedy. It tested our resilience and brought out the creativity across teams," said Edgar P. Arcos, RCI Chief Financial Officer (CFO).
To say that 2020 was a difficult year would be an understatement, Arcos said, as revenues declined by 36 percent year-on-year on the back of the pandemic and the Taal Volcano eruption that impacted on the operations on its hotels and real estate units.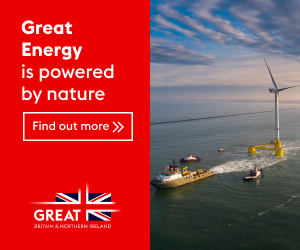 But the first order of the day was to protect RCI's people and partners, he said.
"Our first learning was how to prioritize people, customers, suppliers and business partners, and shareholders in that order. Moving resources to address the urgent requirements of our employees ensured that we secured their health and wellness," Arcos said.
RCI 's full year loss in 2020 stood at P1.15 billion primarily due to the lockdowns that led to the temporary closure of Anya Resort Tagaytay and Go Hotels in Manila as well as the Roxas Sigma Agriventures Inc. (RSAI) coconut processing plant in Tupi, South Cotabato and its equity stake in RHI.
Anya, however, was able to recover in the last quarter of 2020 and ended the year "strong" as guests from Metro Manila patronized its luxury rooms and food outlets, Arcos said.
Go Hotels, he said, made a quick pivot as quarantine facilities for returning overseas Filipino workers starting in mid-April last year, with occupancy levels recovering up to 50-70 percent for the rest of 2020.
While the coconut manufacturing plant was not spared from the impact of Covid-19 as social distancing and community lockdowns affected worker movement and plant manpower capacity, Arcos said the facility revisited process flows to maintain output efficiencies.
RCI's real estate unit, Arcos said, consolidated its asset portfolio and continued to work with developers and joint venture partners to prepare for the rebound this year.
He said RCI also restructured some P2.6 billion of debt and availed of concessions under Bayanihan 1 and 2 to generate additional cash flows and sustain businesses during the recession and extended Covid-19 period.
"We are cautiously optimistic of recovery in 2021. The imposition of further restrictions in late March to April 2021 was proof of the unpredictability of the recovery and derailed the momentum we built in the last quarter of last year and the first quarter of this year," Arcos said.
Across the group, revenues from January to March this year stood at P535 million, six times higher than the same period last year, mainly due to raw land sales and the recovery of hotel and coconut product sales.
"The country's vaccination progress will be a key enabler in the return of consumer confidence and eventually spending and investment. The pace of the transition is unclear so we've planned scenarios for a swift or slow recovery. We are gearing for a turn-around but are preparing contingencies for further disruptions," Arcos said.