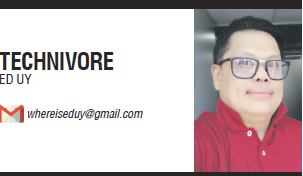 On the back, you'll find a rectangular camera module that houses its quad-camera stack that's tucked neatly on the upper left side. The power and volume buttons are on the right side, with the former pulling double duty as the fingerprint scanner. The redesigned Arc fingerprint sensor sits flush against the side of the device, making it both seamlessly integrated and comfortable to use. It's good that Xiaomi opted for the side-mounted fingerprint scanner as is faster and more reliable than those sluggish in-display ones which are gimmicky at best.
Mi fan culture has always been an integral part of the Xiaomi brand. The first Mi Fan Festival (MFF) was held on April 6, 2012 in Mainland China, when the brand decided to launch an event to celebrate the two-year anniversary of its founding. The company held a party for its Mi fans and during the event, 100,000 smartphones sold out in just 6 minutes and 5 seconds. Since then, Xiaomi has held MFF every year to show its gratitude toward Mi Fans for their support.
Twenty twenty-one marks the 10th year of the MFF, and the 11th year since Xiaomi's founding, and expectations have been high for the Redmi Note 10 series. This week, we take a look at the vanilla Redmi Note 10—possibly the best bang-for-the-buck phone you can buy.
The Redmi Note series has been credited for the commodification of high-spec smartphones and the Note 10 presents a significant upgrade offering an AMOLED Display, a new Snapdragon 678 processor and fast-charging support—all at a price tag that's below P10,000.
One month after, does is still hold on to the title of being the budget king?
DESIGN AND BUILD
From the moment you take it out of the box, you'll be immediately impressed with the Redmi Note 10. Despite its "glasstic" finish, it does not look or feel like a budget phone and the dual-tone finish adds to its pleasing aesthetic. Our review unit came in the basic Onyx Gray color, but the Pebble White with its matte finish or Lake Green variant are the better options. Personally, I think it's currently the best-looking phone in its price segment.
The Redmi Note 10 retains everything we love about Xiaomi phones—the infrared port, headphone jack, stereo speakers, and a microSD card slot for up to 512GB expandable storage. You also get Corning Gorilla Glass on the front that gives it some protection from scratches and accidental drops, plus the Redmi Note 10 also has an IP53 rating for splash resistance—a rare but very welcome addition at this price point.
DISPLAY AND SOUND
The Redmi Note 10 has been dubbed as the "AMOLED Explorer" and rightfully so, as its display is one of its standout features. It is the first in the series, and possibly the only one in its price point, to have a Super AMOLED panel—and that 6.43-inch display looks glorious.
It has a Full HD+ resolution of 1080 x 2400, and is said to have a maximum brightness of 1100 nits, making it bright enough even for outdoor use. The display has excellent contrast, vibrant colors and deep blacks. There are further options to choose between Auto Mode, Saturated and Standard. This makes it an excellent device for watching videos and even scrolling through your social media feed, browsing photos, or just swiping around the home screen.
The only downside is that it can't go over 60Hz unlike other phones that have been pushing their refresh rates, but I'd rather go for a nicer and more vibrant display.
As for audio quality, the Redmi Note 10 features dual speakers which further add to your viewing experience. Sound quality is noticeably louder with a more balanced mix of mid and high frequencies.
CAMERAS
Now, if there was a chink in the Redmi Note 10's armor, it would be its cameras. Not because it's bad but it's the one feature that Xiaomi didn't push to the next level. Instead, it retains the tried-and-tested camera setup—a 48MP primary camera, 8MP ultra-wide shooter, 2MP monochrome sensor and 2MP macro.
This means you can expect excellent shots from its main camera. The 48MP sensor has proven its capabilities and photos taken outside and in broad daylight are exceptional. Images look natural (and not too saturated) with just the right amount of contrast to make the colors pop. Indoor image quality is surprisingly good as well. There is some noticeable noise but not enough to ruin the shot. There's Night Mode but its best for those with steady hands or are helped by a tripod to avoid blurry shots.
As for the 13MP front camera, you get very nice portrait shots with lots of detail and minimal skin retouching—unless you tweak and max out the beauty settings.
For videos, the Redmi Note 10 is capable of capturing 4K video at 30fps. Videos come out sharp with good colors but without any optical stabilization—better get a tripod if you want to have a steady video. With that said, if you really want a great camera, you might want to consider adjusting your budget and get the Redmi Note 10 Pro instead.
PERFORMANCE/BATTERY
The Redmi Note 10 is the first phone to use the Snapdragon 678 chipset which is an incremental update over Snapdragon 675 giving it a higher clock speed. In real-world use, the Redmi Note 10 offers satisfactory performance for day-to-day use and light gaming. This means it can handle all your favorite games like Mobile Legends, Call of Duty and Genshin Impact, but stick to the default graphic settings, as turning up the graphics might cause some game hiccups.
In all other aspects of smartphone usage, however, the Redmi Note 10 holds its own and I rarely faced any issues or bothersome slowdown. It also ships with Android 11 and the latest MIUI 12 which, if you are a long-time MIUI user, is quite customizable and feature-rich.
Lastl while its 5,000 mAh battery isn't the highest in the budget segment, it makes up with its 33W fast charging, which is a lot better than waiting for three hours to fully charge your phone.
Final word: A month after its launch, the Redmi Note 10 remains the budget king. It looks great, has a reliable set of cameras, a workhorse of a processor, and battery life that will get you through your daily tasks without a hitch.