The Covid-19 pandemic has been particularly harsh to senior citizens. Consider: More than 30 percent of Filipinos who died of Covid-19 were aged 60 to 69, while 35 percent were 70 years old and above. There are also other factors that can increase the elderly's risk for severe illness, such as having underlying medical conditions. Therefore, there's wisdom in limiting the mobility of senior citizens during the pandemic.
To help our homebound senior citizens, major telecom firm Smart Communications launched its Millenniors Program to help them cope in these difficult times with the help of technology. Smart's "Millenniors" program—a play on the words "millennials," who are known to be tech savvy, and "seniors"—aims to teach the benefits of technology to the elderly.
Jo Mirabel, 61, a native of Marikina City, is a "graduate" of the Smart Communications Inc. Millenniors Program, which teaches seniors how to use smartphones, mobile data and social media. The program bridges the divide between seniors and tech-savvy millennials.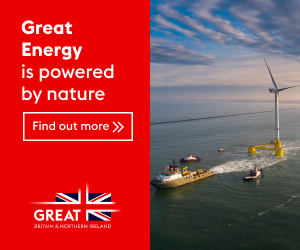 That's why she was able to start her own online business.
"I started by watching YouTube. I learned to make native delicacies like puto and biko. My children also learned to make pastillas,'' she said. They post pictures of their goodies online and take orders from their Facebook friends.
With a thriving business taking care of their daily needs, Mirabel can now focus on staying healthy. She exercises every morning and eats lots of vegetables. "After all, we are more vulnerable to illness," she said, adding that she has been homebound since the start of the pandemic.
For Sampaloc, Manila resident John Bangit, it meant an unusual way of celebrating a milestone. He celebrated his 70th birthday while the community quarantine was still in effect in their area.
"We prepared food, as usual, because we knew people would still come over to greet me. My wife cooked spaghetti, and my kids bought cupcakes and chicken,'' he said. "But this year, we packed them and offered them to well-wishers at the gate."
They were handing out food packs practically all day, he said, it was almost like having a party.
To keep busy while at home, Bangit turned to gardening and became a certified plantito. He has planted bougainvilleas, eggplants, tomatoes and guavas. "I do it to fight boredom—even when I was younger, I couldn't stand just eating and sleeping and not doing anything else," he said.
Bangit said the Internet and social media also helped him a lot to stay active at home. "When I'm not gardening, I like opening Facebook, and Messenger, too," he said.
Josephine Albarida, another Marikina Millennior, wants to be continuously active. She has taken to TikTok to show her dance moves.
"I asked my grandchildren to teach me how to use TikTok, but the dancing—that's all me," she said. "It makes me feel young and healthy."
"I encourage other seniors to try TikTok, too. It's good for seniors to keep moving. Our bodies will be stronger," she added.
Since 2017, the Smart Millenniors program has mobilized youth volunteers from barangays, schools, and NGOs to help give tutorials to the elderly on how to use smartphones to access the Internet and interact with friends and relatives through various social-media platforms.
The program has reached seniors in Manila, Marikina, and Muntinlupa in Metro Manila; Laguna, Cebu City, Argao, and Bantayan in Cebu; Iligan, Lanao del Norte; Cagayan de Oro, Misamis Oriental; and General Santos, South Cotabato. What the Smart Millenniors have learned in only a short period of time is now serving them in good stead, especially in the time of the pandemic.