The financial technology (fintech) arm of Union Bank of the Philippines Inc. saw a surge in loans application from the micro, small and medium enterprises (MSMEs) amid the lockdown measures against the pandemic.
UBX Philippines Corp. President John Januszczak said that the application volume in the firm's multi-lender online marketplace for MSME loans—SeekCap—rose significantly in the past months.
"Since the pandemic started, application volumes are up over 300 percent," he said.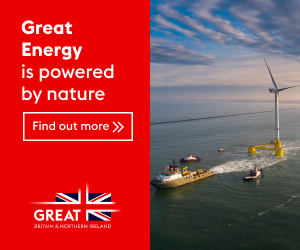 The UBX chief emphasized the need to extend credit to MSMEs because they comprise 99.5 percent of the businesses in the country and over 60 percent of the employment.
To date, Januszczak said that SeekCap has received half-a-billion of loan applications.
"We originally thought that this will be relevant during the pandemic because it is digitally accessible but lenders will probably be tightening their credit policies," he explained. "Maybe it is a little bit more difficult to lend under the circumstances."
To recall, the Bangko Sentral ng Pilipinas (BSP) Senior Bank Loan Officers' Survey for the second quarter revealed that most of the banks tightened overall credit standards for borrowings availed by enterprises and households.
This, as most banks reported that the overall demand for loans declined during the period. BSP's findings attributed this to dampened business prospects, drop in working capital requirements and lower household consumption, among others.
Despite this, the UBX chief said that the firm was able to see demand for MSME loans.
"But offsetting that were lenders who themselves needed to connect with the people they wanted or still wanted to lend to but they needed to do it digitally," he explained.
Januszczak added that fintech has been "achieving scale and client reach at this point that it exceeds those of traditional banks."
Recently, the Aboitiz-led bank launched digital corporate social responsibility initiatives aimed at helping students with virtual learning and jeepney drivers amid the coronavirus pandemic.
In August, UnionBank announced that it has teamed up with financial service platform GoBear to create new digital loan products. The combined expertise of both firms was used to develop new loan products that are made available in Lazada, one of the leading e-commerce platforms in the Philippines.
The listed bank saw its net income drop by 6 percent to P4.5 billion in the first semester from P4.79 billion a year ago for the same period. Topline figures, meanwhile, surged 55 percent to P22.1 billion year-on-year on the back of improved net interest income and higher trading gains.