Finance Ministers and Central Bank Governors of ten Association of Southeast Asian Nations (Asean) member-states, plus China, Japan and South Korea (Asean+3) moved to further strengthen a regional cash pool, using local currencies at that, which they can use in times of crises, such as balance-of-payment difficulties.
In a recent statement, the Asean+3 Finance Ministers and Central Bank Governors agreed to increase the IMF de-linked portion of the Chiang Mai Initiative Multilateralization (CMIM) to 40 percent. Six years ago, the Asean+3 agreed to increase to 30 percent the IMF de-linked portion, which allows members to borrow up to a certain percentage of their maximum drawing amount without being placed under a program of the International Monetary Fund (IMF).
The region's finance ministers and Central Bank governors also moved to institutionalize local currency contributions in the CMIM and clarify the conditionality framework for the de-linked portion of the CMIM.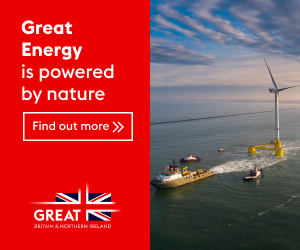 "This is a milestone achievement that has enhanced the value of CMIM to its members and improved the CMIM's operational readiness," they said.
The CMIM has two facilities: the CMIM Precautionary Line (CMIM-PL), which is a crisis-prevention facility, and the CMIM Stability Facility (CMIM-SF), which may be availed by members for crisis resolution.
Under both facilities, 30 percent of the maximum drawable amount by any member may be quickly disbursed, called the IMF de-linked portion (IDLP). A member that withdraws above 30 percent would be subjected to IMF scrutiny and control.
The finance officials also welcomed the completion of the CMIM conditionality framework, following the Deputies' endorsement of the technical guidance. The framework, they said, will guide CMIM members with support from the Asean+3 Macroeconomic Research Office (AMRO) in formulating conditionality for the IMF De-Linked Portion.
"The technical guidance ensures an independent CMIM decision-making process with AMRO's support while clarifying the operational mechanism for smooth and swift cooperation and coordination between AMRO and the IMF during times of crises, to avoid excessive burden on the requesting country," the Finance Ministers and Central Bank Governors said.
With a total size of $240 billion, the CMIM is a multilateral currency swap arrangement among ASEAN+3 members that aims to also address short-term US dollar liquidity difficulties in the region.
The CMIM acts as an important actor in the global financial safety net, along with countries' own reserves, bilateral swap agreements between central banks, other RFAs and the IMF.
The Philippines, through the Bangko Sentral ng Pilipinas (BSP), has a contribution of $9.104 billion to the CMIM. The Philippines may be able to borrow up to 2.5 times its contribution commitment to the CMIM, i.e., $22.76 billion.