Three years after hosting a successful talent search series that bore his personal imprint, Michael Bolton is once again at the forefront of an exciting new reality singing competition in Asia.
Best known for his hugely popular power ballads like "How Am I Supposed to Live Without You," "Go The Distance" and "When A Man Loves a Woman," the American singer-songwriter gifted with a distinctively textured voice has partnered with Subaru to recently launch Asian Dream, a reality singing competition which spotlights six talented singers from across Asia.
These contestants namely Becky Yeung (Hong Kong), Karl Zarate (Philippines), Linh Tran (Vietnam), Sasha Ka (Thailand), Poova Sri Rama (Malaysia) and Tyen Rasif (Singapore) will compete for a spot on Bolton's Asian Dream tour in addition to being hailed as a Subaru Ambassador.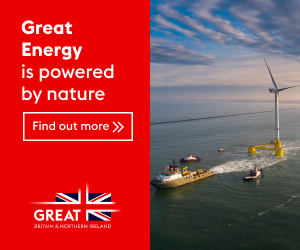 Over the course of seven episodes which kicked off last August 6, contestants from Hong Kong, Malaysia, the Philippines, Singapore, Thailand and Vietnam are mentored, coached and pushed to the limits by Bolton, celebrity guest experts and his co-host, Filipina singing sensation Morrisette Amon, who incidentally was also his co-host in Bolt of Talent in 2017.
In a recent exclusive interview with SoundStrip, Bolton talked about his Asian Dream experience.
1. Asian Dream is your second talent show after Bolt of Talent. What are the differences between the two shows?
The main difference is in Asian Dream, I get much more time to really work with the contestants across the course of the series, mentoring and coaching them with their technique and also their attitudes. We also spotlight different challenges for the contestants to overcome, which will help them improve their career. One of the best parts of Asian Dream is I get to work alongside the incredibly talented, fun and funny, Morissette Amon.
2. What's it like to work with Morissette again? How far has she gone in your assessment as a singer?
Morissette is a pure joy. She always shows up to set in a great mood, smiling and laughing and we can joke around and have fun together but when it's time to roll the camera she is so focused and on-point. A real pro. She is one of those people who has a real gift with her voice and vocal range, and then she has put in the work over the years to really perfect it and harness the control as well as to display such confidence in her performances that make her awesome to watch. This combination of talent and discipline that Morissette has honed will make her unstoppable!
3. What are your personal thoughts on this year's batch of contestants?
I became so personally attached to these six contestants and was really rooting for all of them. Of course there can only be one winner and at the end of the day that decision came down to the person who really excelled in the journey. It was not the person I initially thought would win!
4. How do you incorporate your own music into Asian Dream? Do you have new songs/materials that you will introduce?
There are some of the Greatest Hits from my catalog that are used in the show, because they have been popularized and passed down through the decades in Asia and they are also a good test for singers! I also wrote one original song for the show which is more modern but also a real monster to sing, and it becomes one of the episode challenges for the contestants.
5. In your opinion, why do you think talent shows are so popular not only with Filipinos but also with global audiences?
I think we all love to experience the journey of someone's progress and maybe live a little vicariously through them. It's also just wonderful to witness someone who is great at their craft. I like how these shows can bring audiences together to appreciate those forms of artistic expression.