Struggling through the enhanced community quarantine? Don't worry, Oritgas Malls has you covered.
In light of the lockdowns caused by the COVID-19 outbreak, Ortigas Malls has decided to close Greenhills, Tiendesitas, Estancia, and Industria, but that doesn't mean you can't enjoy its dining offerings at home.
Here is a list of restaurants at Ortigas Malls that offer home deliveries for you and your entire family. Ortigas Malls has also released the adjusted operating hours of operating hours of its supermarkets, pharmacies and banks.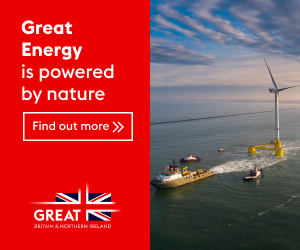 Greenhills Restaurants:
Bacolod Chicken Inasal: 8721-0737
Bangus: 8725-3038
Kenny Roger's Roasters: 8555-9000
Shakey's: 7777-7777
Estancia Restaurants:
Artisan Emporium : 09175275555
Bistro Mardid: 09159325303
Black Olive: 09175073512
Cara Mia: 09059221504
Coco Ichibanya: 86961649
Florabel: 026673220
09178577622
09175681046
One Zo Tapioca: 09218704732
Pancake House: 09989973209
UCC Clockwork: 89422142
Santis Delicatessen: 86312068
Starbucks: 86314144
Starbucks Reserve: 83735009
X046 Bistro Filipino: 85321652
Tiendesitas Restaurants:
Barrio Fiesta: 8241-5807
0906-753-7102
0917-865-8840
Dr. Tams Vegan Haus: 0917-808-7979
Infinitea: 0955-482-4418
Jay J's Inasal: 650-6015
Max's Restaurant: 631-7241
0998-960-3778
637-7193
Oppa Chicken: 0917-866-8354
Racks: 0917-830-4844
Rico's Lechon: 0917-895-0000
0977-163-5011
Shakey's: 8534-6910
Tenya: 234-1604
0915-849-6291
0936-755-2084
Tom Sawyer: 650-5866
966-2291
Zullo Coffee: 8961-7279
Supermarket hours:
Unimart: 9:30 am to 6 pm
SM Hypermarket Tiendesitas: 11 am to 7 pm
Pharmacy hours:
Mercury Drug Shoppesville: 7 am to 10 pm
Mercury Drug Officenter: 7 am to 10 pm
Mercury Drug McKinley: 7 am to 10 pm
GNC Connecticut: 11 am to 7 pm
Watsons Vmall: 11 am to 7 pm
Bank hours:
BDO OSquare 1: 12 nn to 5 pm
Chinabank Office Center: 9 am to 3 pm
Eastwest Greenlanes: 9 am to 4 pm on weekdays, 10 am to 5 pm on weekends
HSBC The Jewellry: 9 am to 4 pm
Metrobank VMall: 9 am to 3 pm