When you were young, did you have sore throat with fever and joint pains? Did you have it checked by the doctor or you just let it pass by taking home remedies like gargling warm water with salt or taking paracetamol?
Children between the ages of five and 15, most often than not, experience sore throat. But some have additional conditions like red and swollen tonsils, or tonsils with white patches or pus; small and red spots on the roof of the mouth, headache, nausea and vomiting; the appearance of red rash; and thick and bloody discharge from the nose. They also have fever from 101 degrees Fahrenheit or 38 degrees Celsius and above.
Then, after two to four weeks after being diagnosed with strep throat, the child could experience chest pain and palpitations; breathing problems; stomach pain, sore and swollen joints especially at the elbows, knees and ankles; jerky hands and feet, and even the face; and the appearance of small, painless bumps (nodules) on the head and elbows. Nose bleeding and fever can also be experienced by the patient.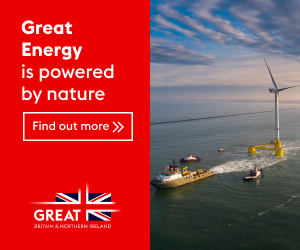 According to Dr. Juliet Balderas, cardiologist, these are already symptoms of rheumatic fever, which when not controlled early, could progress to rheumatic heart disease.
"The streptococcus bacteria mixes with the protein of the body and the immune system reacts by attacking the tissues [of the body]," explained Balderas in an interview on Radyo Klinika at Dwiz 882 KHZ AM. This will cause widespread inflammation in the body.
It is easy to treat rheumatic fever, according to Balderas, if the patient will adhere to the medical treatment, particularly taking of antibiotics to fight the bacteria.
If the patient has been found to have rheumatic fever, after blood tests to determine the presence of streptococcus bacteria, 2D echo and electrocardiogram, examination of joints for inflammation and movement tests to know if the patient has nervous system dysfunction, the doctor will recommend a series of injections of low dose antibiotics which will last for 10 years or until the child reaches 18 to 21 years old.
"The injection of low dose antibiotics will be done every three weeks for five to 10 years in order to prevent the progression of heart disease due to rheumatic fever," said Balderas.
If rheumatic fever has not been treated adequately, the valves of the heart—mitral valve and aortal valve—will be damaged and would require operation.
"Currently, at the Philippine Heart Center, we have 200 to 500 adult patients who are waiting to be operated on because of heart valve and muscle damage due to rheumatic heart disease. An operation costs from P40,000 to P60,000. It could have been prevented if the patient, when he was younger, was given adequate treatment."
Rheumatic fever can also happen to adults. So, the next time you experience sore throat with fever, don't take this for granted. Seek medical help immediately. And take your medicines according to the doctor's orders. Save your heart.
Radyo Klinika airs every Tuesday to Friday, 7:00 to 8:00 pm on Dwiz 882 KHZ AM and online at Facebook page: Dwiz 882. A recipient of the 2016 KBP Golden Dove Award for Best Radio Magazine Program, its host, Marou Pahati Sarne, was twice named in the same award giving body as Best Radio Magazine Program Host. For more information and for request for guesting, please e-mail: marou70@gmail.com.
Image credits: Katerynakon | Dreamstime.com