By Stephanie Joy Ching
For over 40 years, Lopez-owned and Filipino company Energy Development Corporation (EDC) has been pioneering ways to make energy consumption more sustainable. As the largest 100% renewable energy company in the Philippines, EDC makes use of a variety of indigenous renewable energy resources.
Primarily utilizing geothermal, the only form of renewable energy that provides uninterruptible power amidst all weather conditions, as well as solar, wind, and hydroelectric energies, the company hopes to curb the devastating effects of climate change.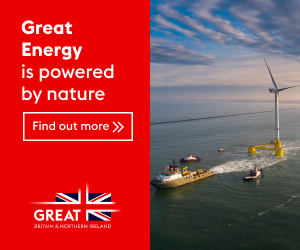 "Human activity is warming the Earth 5,000 times faster than the most rapid natural warming occurrence in our planet's past," said EDC Chairman and CEO Federico Lopez. Just last 2016, Asia was already feeling the effects of rapid climate change. Extreme heat waves and record-high temperatures were felt across the continent, and it will only get worse as time goes by. The EDC estimates that, if people do not act now, 74% of the population will be subjected to lethal temperatures by 2100.
Working with Nature
To further its agenda for low carbon, cost-competitive sustainable energy, EDC operates a business that preserves nature and empowers the residents in its areas of operation–all three of them being closely intertwined with one another. This is a stark contrast to common business practices in the Philippines, where the environmental and social impact of the company's actions is often just an afterthought. This has resulted in a symbiotic relationship among EDC, the environment, and the community over the years.
Through its commitment to challenge harmful norms followed by energy companies, along with its mission to generate only clean, renewable, reliable energy, EDC was able to achieve its status as a carbon negative company. A "carbon negative company", as defined by the Intergovernmental Panel on Climate Change (IPCC), is a company that removes more carbon dioxide than it actually produces. This was achieved by consistently making calculated yet eco-friendly business decisions, like painstakingly managing almost 1% of our country's forests by planting, growing, and maintaining Philippine native trees in its geothermal reservations, thereby absorbing more carbon dioxide (CO2) than its entire operation emits each year. EDC's forest protection initiatives in its geothermal areas in Leyte, Bicol, North Cotabato, and Negros Island capture and store carbon at a rate of more than 1.1 million tons annually, which is equivalent to 3.9 million tons of CO2. Its direct emissions from its facilities are only 807,579 tons of CO2 equivalent.
Geothermal Energy in the Philippines
Geothermal energy, according to the Office of Energy Efficiency and Renewable Energy, is one of the least harmful ways of getting electricity. Using the hot gas found deep within the earth to power a generator, geothermal energy is an effective way of using the earth's natural resources. It does not rely on burning any fossil fuels for power, but instead uses both natural gases in the earth and natural watersheds to power everything.
However, Cecil Morella from the Agence France-Presse states that only 12% of the nation's energy comes from geothermal plants. This is a waste because the Philippines is naturally very rich in natural watersheds and is in the Pacific Ring of Fire. Fortunately, with the Philippine economy on the rise, along with EDC's promise to make sustainability more affordable, Filipinos will see more geothermal power plants in the future. In the same article by Morella, it was also stated that the Philippines plans to double the country's geothermal energy by 2040. The first steps of that plan can be seen right now as well. In 2018 alone, EDC was able to produce 1,181 MW of energy from their geothermal power plants. Along with emitting less carbon into the atmosphere, geothermal power plants can also create jobs and preserve endangered species of flora and fauna.
Healthy society and environment equals sustainable power
According to EDC, the production of geothermal electricity relies on "the health and stability of the watershed resources". For them, a healthy watershed leads to increased biodiversity and effective creation of electricity. This can be a challenge due to rapid urbanization and illegal logging that is widespread across the country. With that in mind,the company turned to protecting and managing the watersheds surrounding the geothermal plants with the help of its 109 farmers' associations through various watershed management and biodiversity programs, the most notable of which is its BINHI greening legacy. BINHI is EDC's forest restoration program that has been bridging gaps in our forests for over a decade as it propagates 96 threatened Philippine native trees with the help of its almost 200 partners. Over 9,300 hectares of denuded forests inside the company's geothermal reservations and selected areas have been restored with over 6.3 million trees planted since BINHI was launched in late 2008. EDC has even put up two Vegetative Material Reproduction (VMR) facilities in Valencia, Negros Oriental and Antipolo, Rizal to reproduce and rescue threatened seedlings. These tree nurseries supply the native tree seedlings that its BINHI partners need to plant and grow in their respective areas.
Incentivized farmers that have become forest stewards. Individuals, organizations, and private companies that plant and grow our threatened Philippine native trees as BINHI partners. Healthy watersheds that recharge geothermal reservoirs. All these enable EDC to power infinite possibilities and create a greener, sustainable Philippines in the future.