KORN, The Nothing
SLIPKNOT, We Are Not Your Kind
To most rock listeners, rap metal has not aged well. Memories of the critical bashing of the likes of Fred Durst and his Limp Bizkit and the general animosity towards rap and metal fusion bordering on racist tendencies has led to the decline of major fan interest on the genre. Not to disparage break-out acts like Rage Against The Machine or Deftones but rap metal may have a built-in short lifespan.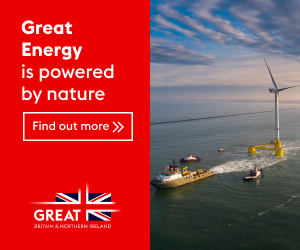 The potent Korn and the freaky Slipknot would have none of that disrespect, By the sound of their latest recordings, these once and future rap-metal kings are re-arming the music for a longer running nu metal.
It's easy to ignore Korn's "The Nothing." The title itself seems to indicate there's no more left to say. But give these fading heroes another try and right at the opener ironically titled, "The End Begins," a dirge-like guitar tone slithers to explosive drums followed by wails of the damned. Second track, again incongruously titled "Cold" is actually a hot slab of classic rap-metal, all jagged storming guitars and death growls invoking an endless nightmare that breaks down to a catchy yet melancholic refrain. Further on, "Gravity of Discomfort", "H@rd3r" and "The Ringmaster" galvanizes old-school Korn sonic riot, interspersed with the more generic "Idiosyncrazy" and "Finally Free."
Original guitarist Brian 'Head' Welch has returned to the fold and the tragic death of vocalist Jonathan Davis' estranged wife provide the ominous yet liberating flow of the album's centerpiece, "The Darkness is Revealing." A return to form would be an understatement.
Fellow rap metal pioneers Slipknot just do what they do best — to scare the hell out of everyone within hearing distance. "Insert Coin" starts the proceedings on a tame note. The next track "Unsainted" begins like a bad chorus practice, but by the 20-second mark, the tribal drumming goes berserk while vocalist Corey Taylor barks his lyrics into overdrive and the guitar/bass axis joins the mad frenzy.
"Nero Forte", "Critical Darling" and "My Pain" careen along the same brutalist trajectory. The other tracks like "A Liar's Funeral" are differentiated only by stretches of normal signing before Corey explodes into throat-shredding roars and screams.
"We are not your Kind" is a fierce statement. There's Slipknot and all the rest are just raucous distractions.
CIUDAD
Ciudad Forever
Ciudad started in 1994 and in the past 25 years, they've released albums filled with songs that lamented what girls did to boys who didn't know any better, Actually, to this corner, the band keeps re-arranging the context of young love and its drama, but true fans hardly give a hoot because Ciudad is all about great hooks, versatile songwriting and a steadfast embrace of the indie spirit.
It's all about the music, dammit! On their latest release simply titled "Ciudad Forever," Ciudad collects new songs and old chestnuts in celebration of the band's past and present, which if you dive deep into such gorgeous numbers as "Goodbye, Brilliance," "Midnight Drive" and "Call It a Flick" might as well be future classics from a superb Pinoy pop-rock band.
The inspirations that easily come to mind are The Beatles and that brief patch in'80s new wave when the likes of the Smithereens, The Delgados and The Replacements produced memorable pop-rockers. A hint of semi-obscure Swedish Soap label, home to Cinnamon and Eggstone, must also be in the air that Ciudad breathes.
This is the best OPM pop record of the year and destined to be a greatest hits double album for keeps, um, right about now.
SWEET LIFE
Home Cookin'
The group Sweet Life describe themselves as "cousins and siblings who unite to concoct a feel good stew of breezy beats and silky somethings, seasoned with Filipino and Aussie spices." Their debut album looks ready to pay tribute to the good life and the first track, "Fish Life," talks about spatter of rain and staying in bed all day with the loved one, sautéed in lite lounge beat.
"Manila Dreams" comes in smooth R&B ambience and delivers these lyrics: "In Makati Avenue traffic so silky smooth on a Friday afternoon/As if everyone went to driving school… Left my wallet on the train and no one picked it." That made for a quick snicker until it dawned that it was a dream song that also mentioned the promise of solar energy and fine air.
It's the main surprise in an album that sticks more to the homey stuff. The music throughout, however, is subtly honed and multi-hued despite maintaining allegiance to the softer side of R&B. The cool factor can seep under your skin. Unfortunately, it can also lull your senses to these increasingly troubled times.
MIGUEL
Unreleased
In another lifetime, critics like to connect Miguel's early incarnation with the guitar-playing prowess of "The Purple One" Prince and Jimi Hendrix. That makes for an impressive resume, no doubt, although on his latest album. Miguel transposes the eclecticism of his esteemed idols in the service of electronica-driven neo R&B.
"Unreleased" comes at you mostly in waves of thumping rhythms and discordant drum n bass, He can also be an effective balladeer entwining the best of Neo with the elegant swing of Stevie Wonder. Listen to "One Day At A time" or "Go" and be puzzled at where all the good music have gone? Or the Prince-ly "Magazine," which argues that there's better music out there than the endless stream of recycled boys to men.
Truth be told, Miguel represents nostalgia but one that feels right at home in the cut and paste then puree post-millennial disposition. Miguel shows his impressive wares at The Island at the Palace in Taguig on October 9.