Text and Photos by Rick Olivares
It is no longer a secret. Vinyl is back in a big way for music fans. Not only is it back for music fans but also for recording artists; homegrown included.
These past two months (July and August) have seen the release of six 12-inch records from local artists. There's "Closure" from Sugar Hiccup, "Temple of the Soul" from The Insekftlife Cycle, "Scorned As Timber Beloved of the Sky" by The Strangeness, "Ray Dee Oh" by Holmes, "Your Universe" by Rico Blanco, and "Mystic Revolution" by Red-I.
Before the year's end, releases expected to drop include dub artist Red-I's second album that will be out via double LP release from Japan label, Oto Records; the re-release of the Eraserheads' "Ultraelectromagneticpop"; and UDD's fourth album. I am told by Offshore Music, one of the partners for the re-release of Ultraelectromagneticpop, it comes in a gatefold release with lyrics, liner notes.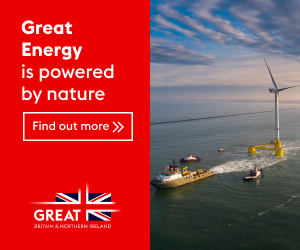 This volume of music released on vinyl hasn't happened since the early 1990s. This only underscores the return of vinyl as a viable physical music format.
As a long-time fan of the medium, I can identify three concerns that challenge their return.
The lack of inner sleeves with notes, photos, etc.
However, as good as it is for the record music fan, it is disappointing to see most of these records pressed minus inner sleeves, liner notes, or even lyrics sheets much less download codes. In short, it's just the jacket and the record.
I mean, if we are going to do it, why don't we do it right? This is exactly how it was during vinyl's heyday back in the 1980s. At least locally. Records were released but minus any inner sleeves. Notes, lyric sheets, posters or what not.
Which is why I and other collectors preferred the foreign pressings.
While it was obvious that the omission was done to lower costs, it does not complete the vinyl experience.
The reason the format was so popular was the album art that was like a mini-art piece, the liner notes and lyrics that you read, the photos you gazed upon, and the inserts such as posters, catalogues, and booklets that were prized keepsakes. There were gimmicks such as pop up guns (Kiss' "Love Gun" album) or even zippers on the jacket (see The Rolling Stones' "Sticky Fingers") to name but a few. Plus, you had all the details about the songs and the album.
Not including them is a sin of omission. Was it just a bucket list thing to say you had a vinyl release?
In my opinion, the vinyl releases by local artists that come in gatefold covers, with lyrics, or liner notes, or even inserts include Apartel's "Inner Play," IOV's "Another Destructive Century," Taken By Cars' "Plagues," The Ransom Collective's "Traces," The Strange Creatures' "Phantasms," and Holmes' "Ray Dee Oh." All the rest are disappointments. Slapshock's "12.0" album that is a compilation of their hits was released on picture disk so that was nifty.
In contrast with overseas to Filipina-American indie artist Jay Som's latest release, "Anak Ko (released last August 14 on Polyvinyl Records)," it contains not only the record but also a zine.
Yes, others as well were released in colored vinyl, but that again isn't the point.
The Filipino underground punk and metal releases (pressed in Europe or the United States) come with inserts that include lyrics, photos, or even pull outs.
And there's the matter of pricing.
The challenges of pricing.
At this point, there are no vinyl pressing plants in the Philippines as all the old shops closed down in the 1990s. So local artists have to go to North America, Europe, and Asia to have their music pressed on vinyl. For one to have them pressed abroad will range from P50,000-P200,000 and get you 50 to 500 copies.
The 12-inch records sell from anywhere from P800-2,500 while the 7-inch singles and Eps fetch a tag of P350-700. The prices include everything from recording to mastering to musicians' fees to pressing to shipping, and ultimately, taxes.
At this point, it is the hardcore collectors who pick up the records. And friends of the artist, too. But the price is always a factor. Casual fans will not pay for the higher-priced ones. But get this…. they will plunk down the cash for a foreign artist.
Does pricing it lower devalue the local artist? Some look at it that way.
But what is sad is to see them later stocked on the shelves unmoving and their prices marked down.
Granted… not everyone who likes music nowadays is willing to buy releases in physical format. Some just go to shows but don't buy the merchandise or even the albums.
And that leads me to the last point… a startling lack of marketing.
Most think that promoting on social media is enough. It is… not enough.
Let's look laterally to other pop culture items.
The Funko Pops of Manny Pacquiao, Jollibee, and Darna have been massive sellers.
Foreign comic books that feature artwork by Filipino artists sell very well.
Funko Pops sell anywhere from P500 to an average of P800. Special edition Pops go for double, triple, and at times several times more than their original selling price. And Usually, one does not only buy one Pop, but quite a few others. Hence, space become a concern.
It is the same for comic books. The cheapest is at P240 with other going for as much as P300-400-plus depending on the number of pages or if it is a special edition. And we all know what the back issue market is like…
And you will seldom find collectors who buy one or two comics a month. It is usually much more than that.
The point being, it is acceptable to buy Filipino themed-characters and talent. The UDD vinyl of Capacities has sold out and in the collector's market, it re-sells anywhere from P3,000-5,000! The Ultraelectromagneticpop with 2,500 copies on hand will surely sell out.
The underground punk scene routinely sells out their pressings of 500 records.
What are they doing right that others are doing wrong? For one, the underground punks have tapped into the underground network that stretches across Southeast Asia all the way to Europe. One does not have to be a Filipino to buy a Filipino band. Conversely, others also buy product that is sung in other languages.
One can argue that turntables are expensive. Maybe. But that is where suppliers should come in with starter kits. Something I have discussed with many a local seller but have failed to act on. A huge number of buyers today are millennials and that is good. However, this is another topic left for another time.
Having lived in the United States… you knew the release date for the new album from this and that artist. There was anticipation. Here they drop with no fanfare and for the most part with no media mileage.
To sum it up, I will re-state what I said earlier… if we are going to do it, why don't we do it right?