Conclusion
Awe-ti-sm and creating spaces for all
AUTISM is a variation of the human condition, affecting approximately 1.2 million Filipinos. Those who live on the autism spectrum need our acceptance, accommodation and appreciation. This lifelong developmental exceptionality challenges an individual's ability to communicate, socialize and adapt to the world around him or her.
"The Autism Society Philippines feels a genuine appreciation for how the SM brands have grown with our community," shared ASP President Mona Magno-Veluz. "They do not look at us just as customers and disability advocates; but also as partners in programs that make life's simple joys like—entertainment and employment—accessible to those who live with autism."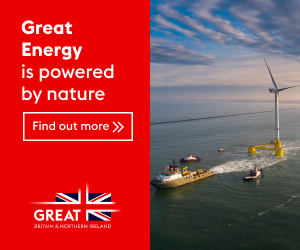 Innovating services
DUE to unique hypersensitivities of children with autism, families often find the simple act of watching a movie in a mall highly stressful. The children can be afraid of loud sounds or darkness; they may talk incessantly, or they may find it difficult to stay seated and need to wander about the theatre. These behaviors draw irritation from the public and make it nearly impossible for a family with a child on the spectrum to sit through a movie.
SM Cinemas have made available "Sensory-Friendly Movies: Sounds Down, Lights Up" film screenings to autism communities all over the country. They have made possible the dream of many to enjoy a wholesome movie on a Sunday morning by offering children with autism and their families a safe, accessible and compassionate environment. This offering of sensory-friendly movies reflects SM's continuous aspiration to respond to unmet customer needs and exceed expectations.
Caring for the vulnerable
AFTER many natural disasters have left lost lives and livelihood, risk management and disaster preparedness has become a priority for the global community. Typhoons and natural disasters are particularly difficult for individuals with autism. Rigidity and sensory issues leave them vulnerable.
Engr. Bien C. Mateo, director of the SM Cares Program on Persons with Disabilities, observed that although there were many training workshops on disaster preparedness, children with disabilities are not given special attention, leaving them unprepared for emergencies. SM Supermalls and SM Cares have hosted Disaster Resilience Conferences, exclusively for children with disabilities.
With its belief that no one should be left behind, SM Cares conducted conferences to educate and prepare parents and their children with disabilities to survive natural disasters, such as earthquakes. First responders such as firemen, police and coast guard were also trained on how to rescue and manage adults and children with autism in crisis situations.
Supporting communities
YOUNG adults with autism face significant challenges to employment, beyond those faced by many other disability population. In partnership with the ASP, SM Markets—SM Savemore, SM Supermarket and SM Hypermarket—started a workplace inclusion program for workers with autism in 2016.
"AutiSM at Work" is a disability workplace-inclusion program inspired by best practices in community-based rehabilitation. The program provides young adults on the spectrum opportunities to be productive contributors in a workplace. Neurodivergent workers are assigned various tasks in the supermarket selling area, such as returning stray items, organizing carts and baskets, as well as assisting customers. Simultaneously, there is an in-store advocacy campaign to help educate customers on how to respectfully deal with their workers with autism. Beyond the hard skills learned in the store, workers on the autism spectrum experience heightened self-esteem from being productive, improved social skills and economic empowerment.
From one pilot store in Metro Manila, SM's AutiSM at Work program has grown to multiple stores in nine provinces—National Capital Region, Benguet, Cavite, Cebu, Davao del Sur, Iloilo, Laguna, Misamis Oriental and Quezon. Stakeholders are keen on expanding the program's geographic reach and the variety of job functions earmarked for autistic workers.
Echoing the call to action
ON World Autism Awareness Day, April 2, SM Mall of Asia hosted the ASP's Color It Autism-OK collaborative art event with 580 participants—individuals with autism, family members and friends—from many parts of Metro Manila, Rizal and Laguna. The iconic SM MOA Globamaze lit up with the call to action, "Make Every Day World Autism Awareness Day."
"Persons with autism are more challenging to identify when they enter our malls, and that is the reason we have partnered with the Autism Society Philippines, for them to teach us on how to serve them when they are in our business environment. What we want is a change of attitude from our employees, our front liners and, most especially, from our customers." added Engr. Bien C. Mateo, senior vice president for Operations and director of SM Cares Program on Persons with Disabilities.
SM Supermalls has worked consistently and effectively with autism-advocacy organizations like the ASP to come up with innovative solutions that build a genuinely autism-inclusive society. They have paved the path for more innovations toward acceptance, accommodation and appreciation of individuals on the spectrum.