LOCATION, location, location. This is an important mantra in real estate, which means one simple thing: Location is the most important factor in determining the value of a piece of land and the property that will be built on it.
Homes can experience spikes or drops in value due to nothing other than their location. In business, the location of an establishment largely determines its success or failure. It's a simple guideline that's crucial in many ways and yet is also one that's often overlooked in favor of other, more pragmatic, factors.
Location is even more critical when establishing huge corporate headquarters, small start-up offices and pioneering retail shops.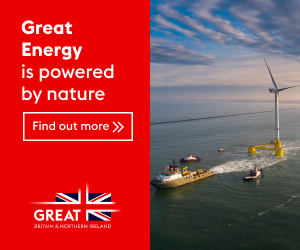 The perfect spot
An example of how crucial location is when establishing a business can be gleaned from Pilipinas Shell's recently inaugurated Shell Mango Station.
When the company went scouting for a piece of real estate that would be the site of their first-ever next-generation Shell station, they knew they had to find one that can give them the traffic they need—both foot and vehicle. They also wanted a location that's within a community whose needs the station can ably provide. Fortunately, Pilipinas Shell found the perfect spot in Cebu City—on General Maxilom Avenue, or more popularly known as Mango Avenue. The avenue was named in honor of a hero of the Philippine Revolution. It is not only one of the main thoroughfares of Cebu City, it is also emerging as one of the city's major entertainment spots.
The long stretch of Mango Avenue is home to a number of institutions—restaurants, schools, malls, churches, banks, and even bars. These are high-traffic establishments that make Mango Avenue one of the busiest streets in Cebu City. The avenue is also strategic because of its accessibility via Fuente Osmeña or Jones Avenue.
Giving back by going green
In an interview, Pilipinas Shell National Sales Manager Kit Bermudez revealed, "We believe that Mango Avenue is geographically strategic as the location of our pioneering station. This is also our way of giving back to our loyal Cebuano customers who have been supporting Shell for a long time."
And give back, the company did. The station has many features that are designed for sustainability and reduced energy consumption and environmental impact. These initiatives manifest Pilipinas Shell's concern for Cebu City's welfare.
For one thing, the pioneering Shell Mango Station showcases green elements such as solar panels to help cut down energy costs and a self-irrigating plant wall to cut down the station's carbon footprint. It also has a rain-water collector that allows the station to use run-off water for the plants in the landscaped area.
The station also uses a kind of exterior paint that can convert air pollutants into breathable air and fully utilizes LED lighting and inverter technology for chillers and air conditioning units for better energy efficiency.
A concept whose time has come
The station's concept was cocreated by Pilipinas Shell with the University of San Carlos students and faculty, to make sure that what Shell is offering is relevant to the students and to all the other members of the community.
In fact, the goal at the outset was to cocreate a station whose offerings match the needs of the community.
As such, the team came up with a design that's meant to be some sort of an oasis, a community hub where students can study or where digital nomads can work remotely. They can do these at the second floor of the station's two-story Shell Select.
Motorists can also find additional food choices in Deli2go, which offer a wide range of items such as filling meals, snacks to go, fresh food and drinks, local delicacies and, of course, coffee. There are also kiosks that offer flavored French fries, shawarma and bubble-tea drinks.
There is also a PUV terminal on-site for the benefit of commuters who need to go to the station to buy things at the convenience store, to have coffee or to simply hang out.
The new Shell Mango Station gives new meaning to the term "full service." Not only does it provide the usual services offered by gas stations—from fuel purchase to tune-ups and oil changes—but other services not usually found in gas stations as well, such as a transport terminal. And they offer all these in a carefully designed visual package that deserves the term next-generation.
A melting pot
Cebu has always been dubbed as a melting pot of sorts, for it is there where one can find basically everything and everyone. And although Cebu is primarily known for places and structures of historical significance for the older souls, as well as its awe-inspiring beaches for the sun lovers, there are places such as Mango Avenue that cater to the more modern traveler.
The recent establishment of a next-generation green retail station becomes a fitting addition to the growing list of landmarks on the prime stretch of Mango Avenue.