AN edge over the competition is a valuable asset for any business, the best ones possessing the potential to make or break its future. It's no different in the realm of real estate—and feng shui offers the perfect opportunity to seize that higher ground. More than a quick fix or shallow trend, feng shui is an ancient Chinese discipline well-grounded in its techniques to assess the potential of any given property to attract health, wealth and happiness: all the trappings of a desirable and profitable location.
Here to broaden our horizons, Master Judith Eugenio, an internationally certified feng shui expert, shares her knowledge and expertise on the subject.
Knowing the master
A master practitioner of feng shui based in Cebu, Philippines, Master Judith Eugenio boasts 10 years' worth of experience in her discipline and offers her services through the Judith Eugenio Global Bazi & Feng Shui Consultancy, alongside her various social-media channels. She has traveled the world in her passionate pursuit of feng shui and received direct tutelage from Master Kevin Foong of Kevin Foong Feng Shui Academy & Consultancy in Singapore. Master Judith now represents Kevin Foong feng shui Academy in the Philippines. Her expertise lies in San He feng shui techniques balanced by Landform feng shui, but her feng shui practice also includes Yin Yang Bazi, Qi Men Dun Jia Face Reading, San Yuan Qi Men 64 Hexagram, and Xuan Kong Da Gua. Over her professional career, Master Judith has completed more than a thousand Bazi analyses for her clients.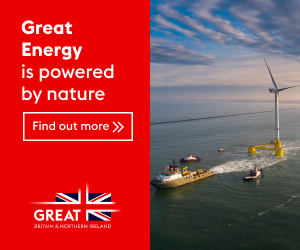 A worthwhile investment
The Chinese believe life's fortune comes from harnessing the Cosmic Trinity of Heaven Luck, Earth Luck and Man Luck. A triumvirate for making the most out of opportunities: Heaven Luck is life's given, as it delves into the potential twists and turns of one's destiny; Earth Luck found in natural wells of energy or qi that can be tapped for good fortune; and Man Luck is manmade as it depends on a person's actions and outlook on the possibilities presented by their Heaven and Earth Luck. All parts of equal importance, these three should be paid equal attention for the fullest gains, with systems and techniques to aid in each. However, as we home in on the competitive realm of real estate—Earth Luck, better known as feng shui, takes center stage as the prime medium to finding the most auspicious, hence desirable, properties.
As we begin to explore feng shui, Master Judith stresses that there is nothing spiritual or supernatural about it. Rather, feng shui is a Chinese discipline grounded in millennia of study, with practical techniques that anyone with the drive can learn. These techniques examine locations and spaces for their different qi and the existing balance between them, discovering a property's capacity to bring in health, prosperity, and happiness and how this can be further improved. Feng shui thus shows itself to be a worthwhile investment indeed, not only for homeowners but also entrepreneurs and investors, as a strong indicator of good value and promising potential.
Among the various techniques Master Judith is learned and practiced in, she goes on to offer her knowledge on Landform feng shui and San He feng shui as her areas of expertise, and as the techniques that together provide the most complete reading of a property to showcase its prospects.
Natural wealth
In feng shui as in real estate, it's all about location, location, location. Master Judith's combination of techniques lends even more weight to this as it acts on a 70-percent external and 30-percent internal ratio of reading locations and spaces. The internal gives focus to the home or building itself, while the external looks into the land formations that surround it—which we'll peer into through the lens of Landform feng shui.
Qi occurs naturally in our surroundings, resolving within mountains and carried along by veins of water like streams and rivers into the larger bodies of the oceans and seas. It's little wonder then that mountains and bodies of water are cornerstones of Landform feng shui. The technique's readings will often reach for these natural formations for explanations, answering crucial questions that will determine the quality and quantity of qi, and ultimately the fortune, received by a property.
The first and foremost step in Landform feng shui: Master Judith searches for the closest natural formations to a property, making use of applications such as Google Maps to look outward to its surroundings. Proximity to mountains affects relationships and health, while closeness to rivers determines the wealth and opportunities that will come along; places found within just the right distance of these formations are in a favorable position to receive outflowing qi and enjoy the good luck that comes with it. This certainly makes them ideal properties for anyone to purchase, whether to build on or invest in. To pull on prime examples right here in the Philippines, Forbes Park is a known, well-to-do area and Fort Bonifacio a popular, booming hub of commerce and both lay close to Pasig River, which further meets with Marikina River for a gush of qi and wealth.
Before closing the gap with these natural formations, however, their quality must also be taken into account. Rich earth and clean waters brimming with qi will flourish with life, easily seen in the plants, trees and vegetation therein. Rivers with meandering forms and other bodies of water with contoured shapes are also considered auspicious in feng shui.
Though, be mindful of what lays between these formations and your property. Qi degrades as it crosses places like factories and landfills, spoiling in quality by the time it lands on your lot. There are also natural formations that should simply be avoided, like swift-running rivers gushing in straight paths and polluted land, as they can carry negative qi or Sha Qi. Rather than the fortune that good qi yields, Sha Qi drops misfortune, challenges and obstacles. It would be in your best interest to forgo land in these less than ideal circumstances.
Beyond scenic views, location is a major key to unlocking a bounty of Earth Luck, and Master Judith assures us that Landform feng shui is the strongest approach for it. While it is an additional factor to consider when weighing in on real estate, feng shui definitely narrows down the list to choice cuts of land flush with potential for prosperity.
Build for success
While a property's location is a major key to tapping into the right energies, the various features of a building and their positioning within comes as a close second. Now going indoors, Master Judith assesses qi and its flow within establishments through San He feng shui. Going forward, it should first be noted that this technique, or any system of feng shui for that matter, doesn't require the purchase of "cures," ornaments, or the like. They do nothing for one's luck, contrary to popular belief. San He feng shui instead harks back to Landform feng shui in emphasizing the need to place things in the right space or position in order to effectively invite and store qi.
Any structure with a roof and four walls, be it an office, home or simple room, has the capacity to store qi. The difference between them lays in their most important features, and how to best position them to facilitate qi to the right purpose. For a home, the key pieces are the main door, stove, and bedroom, their positions ideally promoting good health, relationships and wealth. Meanwhile, commercial establishments look to welcome success and good relations among staff and customers in the positions of the main entrance, managing office, and work areas; these further differ depending on the size and type of enterprise it'll house. Although, while the key features vary for every establishment, one remains a constant: the main entrance. Qi only comes in through the main entrance, thus its proper placement is the most crucial of all. Be sure to locate it in the sector of the building that conforms based on the external landform, going with the flow rather than against it. This ensures that wealth and opportunities brought over by water or mountains will be guaranteed to make it inside.
While an expert eye like Master Judith's is recommended in pinning these important features to their best positions, it's wise all the same to keep them in mind while looking through your next property.