EVER since I have met Architect William Ti, I have always been stuck by his sense of passion for serving his country through design and architecture. 
When I was invited to speak in one of the Anthology events a few editions ago, I was touched by the sense of camaraderie that was forged by this comic-collecting- Philippine-loving champion of architecture. 
Never in the history of the Philippines have we spent more on construction and infrastructure than we do today. In 2017, President Duterte launched grand plans under his "Build, Build, Build" program, wherein the government is set to embark on an ambitious $180-billion infrastructure spending bonanza to transform the Philippines's economy. This will be rolled out with 75 flagship projects, which include six airports, nine railways, three bus rapid transits, 32 roads and bridges, and four seaports.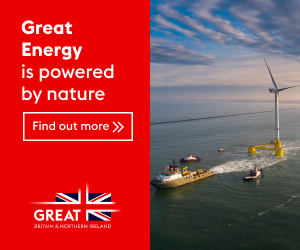 Improved infrastructure within our cities serves as the platform for better daily life. It will help bring down the costs of production, improve rural incomes, encourage countryside investments, and make the movement of goods and people more efficient. Infrastructure is the very pavement from which we tread; is the urban glue that binds the individual buildings together and the quality of that infrastructure determines the quality of our lives. The role architects play within the greater community is imperative in creating the blueprints that serve as the foundations of a nation we envision up to several generations after us. The urban fabric that we create today has implications on the way people live even 50 years from now, bestowing upon architects a social responsibility to effectively shape the cities that, in turn, shape the buildings that shape our lives.
Three years ago, "Anthology Architecture and Design Festival" was founded to promote the idea that architecture matters. Its main drive is both to create awareness about the value and importance of architecture in our communities, and to elevate the level of the built environment in our nation by showcasing the best of Philippine design and presenting to the world the ideas that Filipinos are capable of.
 On the 15th, 16th and 17th of February 2019, the fourth annual Anthology Festival will take place at Fort Santiago in Intramuros, Manila, and anticipates 7,000 attendees. The festival is a place to forge debate and provide a broad and inclusive platform that questions, provokes, inspires, innovates and educates on all aspects of architecture in our lives. It will bring together 125 local and international leading architects, urban planners, developers, government officials and thought leaders from various disciplines to spearhead "The Golden Age of Philippine Infrastructure." Anthology Festival is an incubator for fresh ideas about the built environment. By understanding the past, critically interrogating existing situations, presenting current thinking, new ideas arise, allowing us to propose informed solutions for the future.
The festival is jam-packed with a myriad of events. The highlights are "Anthology Talks" and "Shelter Dialogues." Anthology Talks is a series of 60-minute lectures by seven local and 20 foreign architects and designers. The Philippine representatives include Bong Recio, Cathy Saldana, Edson Cabalfin, Jojo Tolentino, Kenneth Cobonpue, Terence Yu and William Ti, while the foreign speakers include Ole Scheeren, Aaron Betsky, Qingyun Ma, Takaharu Tezuka to name a few.
Shelter Dialogues is a series of dialectic panel discussions consisting of five to six leaders in their respective industries. Day 1 looks at conversations about architecture on a macroscale, from Nation Building, Future Cities, Infrastructure, Asian Cities and Sustainability, to be lead by a star-studded cast including Pinky Webb, Karlo Nograles, Tomas Lorenzo, Royal Pineda, Paulo Alcazaren, Rebecca Plaza and Buds Wenceslao. Day 2 looks at the practice of architecture with topics on Heritage, Art and Process lead by Toby Guggenheimer, Dom Galicia, Steph Kienle, Anna Sy, Jorge Yulo, Jason Buensalido, Cynthia Almario and Buck Sia. Day 3 looks into the profession with topics on Client-Architect Relationships, Philippine Architecture, Global Practice, Technology and Education. Hans Sy Jr., Gelo Mañosa, Conrad Onglao, Meloy Casas, Sylvester Wong, Choie Funk will lead these talks, among others.
In partnership with leading institutions and world renowned practices such as Arup, Aecom, Arcadis, Bruce Mau, SHAU and SoFa, Anthology Workshops will be carried out in small class sizes for a more in-depth pedagogy on topics on transport design, design process, sustainable façade design in the tropics, quantity surveying and project management.
To stir up excitement and celebrate radical architectural ideas, the festival has teamed up with Lotus Central Malls Inc. to launch a competition to design an events pavilion in Silang, Cavite. The winning proposal will be awarded P150,000.and the opportunity to work with the developer to bring ideas to reality by constructing the pavilion. Further, Anthology has launched a Photography Competition where participants submit a photo for three categories: Impact Architecture, Interiors and Exteriors. Winners will receive a Huawei P20 Pro.
Together with the country's leading universities, Anthology has launched two student competitions. The first competition, Frame, gives students the opportunity to showcase their school spirit by constructing a pavilion. Winners will receive a prize of P50,000. The second competition, Live Design, invites students to respond to a brief that will be given on the spot. The winning proposal will be awarded a prize of P100,000.
The Suppliers Gallery will showcase some of the most exciting products and technologies available in the market today. This includes products from Hanergy, Rapid Steel, Sunland Building Solutions, Omni, Boysen, Cenit, Globalhome, Scavolini, Mazzini, Diamond Concept, World Home Depot, Atlanta Pipes, Zhu Bamboo, Accentik, Schuco, Fabtech, Domus, HMR, SDW, Landlite, Focus Global, ABC, Emerald Vinyl and Wallcrown.
To add a bit of camaraderie and competition, Pilipinas Obstacles will erect a racecourse where students and professionals alike will be invited to enter in teams of three. There will also be a Food Market with fantastic food choices like Auro Chocolate, Allegro Coffee, Andok's Chicken, Torres Trading Sausages, Bar Dolci, Taho and many others.
Anthology Festival will open and close with fellowship galas supported by One Mega Group's Bluprint Magazine and Pino Design Magazine. The event serves as an incredible collection of the best and the brightest architects in the country and acts as a crucible through which a better kind of architecture can be pursued. It is copresented by Plaza + Partners Inc, WTA Architecture and Design Studio, UAP Manila Metro Chapter, Intramuros Administration and The City of Manila. Tickets are available on the web site http://anthologyfest.org or in all SM Ticket branches nationwide.