WHEN I first met Kenneth Stern many years back, it was not just his passion for representing our country as part of the national rugby team but, more important, his surprising passion for real estate.
When you ask young people what career they'd want to pursue, many would mention a career in health care or in law. It is also safe to bet that a good number of them would say a career in the creatives industry, particularly graphic design, while others would definitely want to become entrepreneurs. However, not a lot of young people would say that they'd want a career in real-estate selling, which is why Stern, country manager of global real-estate brokerage firm RE/MAX Philippines, seems a bit of an exception.
"I knew from a very young age that real estate was the industry for me," enthused the twentysomething former member of the country's national rugby team.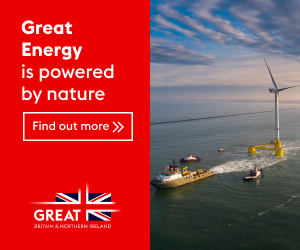 "In fact, I've been doing real estate for most of my life," he said. "My first job was working for my mom's real-estate company in Connecticut in high school, updating her listings and helping her with open houses." While in college in Boston, Stern obtained his real-estate license and paid for all his expenses by leasing condos to other college kids.
After college, Stern moved to Sydney to pursue his goals for his other love—rugby—and to earn an MBA. "I did this by working part time for construction, interior design and removals companies." Then after living in Australia for three years, he moved to Japan to play professional rugby for a team in Sapporo, and then after one season moved to Manila to take an opportunity to do commercial leasing for CBRE Philippines, handling big corporate accounts for the Los Angeles-based estate firm, including HP, American Express and AIG, among others, and still able to make time to play in the Rugby World Cup in Russia for the Philippine Volcanoes.
Although his career as a professional athlete was cut short due to a knee injury, Stern continued working in real estate. However, selling the RE/MAX franchise might be a bit different from what he was doing a few years ago.
"Choosing to work for RE/MAX was one of the best decisions of my life," said Stern. "I now have the opportunity to not only meet the best brokers all over the Philippines, but I also get to help change the real-estate industry into a more professionalized marketplace."
A  RE/MAX franchise works similarly when you buy a food franchise, but instead of selling, say, hamburgers, the broker-owner recruits the best agents in the Philippines and the agents are selling real estate. "But unlike food franchises, a real-estate brokerage has no perishables and there is no limit to the number of customers they can serve in a day," said Stern. "With RE/MAX, you can have unlimited amount of earnings with very little overhead to run the operations."
It is a concept that is very big globally, as proven by RE/MAX's success in more mature markets such as the United States, Canada and Australia, something that Stern hopes to replicate in the Philippines.
Over the last five years, RE/MAX has built market share in Metro Manila as being the go-to brokerage for buying or selling homes. "We even have the global awards to show that the system works," said Stern. One of the company's broker-owners is ranked second globally in residential brokerage (outside the US and Canada), while the Philippines has already produced seven Hall of Famers since 2012. A Hall of Famer means that the RE/MAX agent has earned commissions worth $1 million (approximately P53 million) and above.
"When people watch TV and see the news, they'd think that they should be in New York, London or Sydney to be a million-dollar-listing broker. But we're proving that now, you can be in the Philippines and be one of them."
At the moment, RE/MAX has 25 franchises in the Philippines. While most of them are based in Metro Manila, the company is seeing growth in the provinces, especially in the last couple of years. "We now have offices in Clark in Pampanga, Palawan, Siargao, Antipolo and Iloilo, which shows that the real-estate markets of these localities are quickly picking up," said Stern.
Asked what his plans are for the future: "I would love to have a RE/MAX office in every city or town in the Philippines. In fact, we are on track to open offices in Cebu, Davao, Baguio, La Union and Bacolod this year. Our goal is open at least 100 offices in the future."
This is not far-fetched, as Stern describes the Philippines as a very attractive real-estate market. "In fact, globally, we at RE/MAX are proving that the Philippines is one of the fastest-moving markets. The country's economy is robust, English is widely spoken, and it has a highly educated and young work force." And the best of all, Filipino real-estate professionals are really some of the best. The challenge, though, is that there are very few professional companies and networks for local real-estate agents and brokers to join in. "And we at RE/MAX are trying to change that."
Stern is also excited about the Philippines's growing middle class. "With this shift in the economy, we see more and more young people becoming entrepreneurs. In fact, most of our franchise owners are between the ages of 25 and 45, the perfect time to build one's wealth."
And with RE/MAX, one does not need to start big right away. "Many of our franchises, in fact, started as a small firm, with one or two people, and many of them have grown to 40 or 50 agents within only a couple years," said Stern. According to Stern, this is testament to the robustness of the local real-estate market, the quality of the country's young and highly motivated real-estate professionals, and the huge demand for credible real-estate brokerages.
With the leadership of the industry in youthful hands, we can be assured of continuing generational sustainability.