IN a recent eight hour, four bar crawl, I found myself reveling at how Makati had truly made it as an entertainment destination. 
I remember when we came up with this campaign together with Ayala Land stalwart Iris Josef (Mediano), Make it Happen, Make it Makati, our hope was for Makati to be a truly 24/7 city and the entertainment landscape was a very important pillar. 
Of this four legged crawl, three was in Makati, from my favorite speak easy, ABV, to newly minted Agimat Foraging Bar to my former favorite restaurant Fig and Olive now bar, NoKal.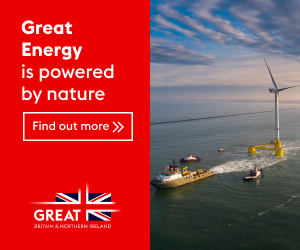 The clubbing capital still continues to be in Bonifacio Global City, no doubt, but Makati has really reclaimed dining and entertainment status.
Just recently, the young leaders of the real-estate sector did a study tour that would cement that proposition. 
The Young Leaders Group (YLG) Philippines recently concluded their Architects in Action: Poblacion tour on August 29, gave attendees a chance to walk and interact at the fast commercializing district in Makati. With the focus on preserving culture and heritage amid rapid modernization, entrepreneurs and local business owners shared their insights on establishing in an emerging area.
The tour began at Commune Café+Bar, with the owner Rosario Juan sharing how the concept began. "Initially we were located in Salcedo, back in 2013," she said. They had to move shop to Poblacion a few years after. The move proved to be fortuitous. "We were in the right place at the right time."
Other establishments shared the same sentiments, including Lokal Hostel, Z Hostel and Coreon Gate Internet Café. The timing allowed for them to meet rising demand of the clientele that composed of young office workers, expatriates and tourists. The sudden metamorphosis from a sleepy bedroom community, nightclubs and other entertainment options transformed the Barangay of Poblacion to the most happening place in the metropolis.
Don Bautista of Lokal Hostel compared Poblacion to Sydney's King Cross and Hong Kong's Lan Kwai Fong, areas teeming with nightlife and youthful revelry. His vision was to allow his hostel to service all kinds of visitors who go to the area, whether first timers or returning customers.
Meanwhile, more recently opened stops such as Polilya and Agimat Foraging Bar and Kitchen, are also enjoying Poblacion's infamy as a nightlife destination. "Poblacion in Makati is the new place to be in Metro Manila—receiving more than the regular share of buzz and social-media posts than most other places in the metropolis," Arch. Joel Luna opined in a write up regarding the district. He describes the community as cool, hip, hot and youthful. "It naturally exhibits characteristics that many developments and commercial districts either aspire for or avoid—one that became popular by word of mouth, one that has an identifiable sense of place, one that defines and is defined by a unique microculture, vibe, crowd and attitude: if you don't like it, then this is not for you."
Ian Paradies, co-owner of Polilya was proud of the clientele his establishment attracted. "You can walk in and see at the bar lawyers and people on suits sit beside guys on their tsinelas and on the lounge you will see a barkada of my lola."
He was also insistent on continuous improvements to their space. They were already doing renovations even in their first year in business. "It doesn't mean that even we are already successful that we will stop pouring money to the business." In this day and age with the obsession with social media and Instagrammable locations, Paradies's views may prove to be fruitful to keep Polilya relevant.
The tour's last stop was at the recently opened Fyre Rooftop Lounge, where the tour group had signature cocktails while Fyre's Chef Mikel Zaguirre of Locavore fame discussed with the group about the Poblacion community. "When we were constructing, owners of other establishments visit us to check on us. They are very welcoming." He shared that they were in communication with the other players in the area, sharing insights and best practices.
Even Poblacion's challenges gave way to an opportunity. "Since customers know parking is difficult, they leave their cars far from Poblacion and they just walk around. Walking really adds to the excitement of getting around," he added.
For Mikko Barranda, cochairman of the YLG the event was representative of true collaboration and how community building could bring different brands together to create a product bigger than its own. "The property tour was a good opportunity to not only visit different establishments but also learn and meet the people behind the success of Poblacion. We believe that to fully understand the transformation and sustainability of the place we need to hear from all stakeholders, such as hostel owners, café, watering holes, architects and even residents and learn from their firsthand experience."
The YLG is a subset of the Urban Land Institute (ULI) Philippines, an international, membership-based nonprofit research and education organization whose mission is to provide leadership in the responsible use of land and in creating and sustaining thriving communities worldwide.
Barranda is firm in his belief that the recently successful tour could be considered a debut of the caliber of events people could continue to expect from the newly reenergized ULI Young Leaders Group. Recently they have put together a YLG board composed of active members of the organization under 35.
One of the board members, Nelson Roquero, the principal architect of Nara Architecture Studio was among those who spearheaded the Poblacion tour, a way to showcase a thriving local community that has allowed establishments to succeed without compromising its original neighborhood dwellers. "The tour was able to communicate the critical role of a united business community with support from the local barangay to ensure that evolving land uses such as Poblacion's, from residential use to infill commercial use, undergo a regulated and monitored transformation that adheres to policies and standards," Roquero said. "This kind of property tour allows us here at the ULI Philippines and YLG to share insights from a local standpoint, and we're excited to do more activities like this in the future."
Angeline Yapyuco of Ayala Land Inc. is Barranda's cochairman for the YLG. Other members of the board are Emmanuel Javier, director of Elazegui Estates Development Corp., Harly Geraldine Pow, managing director of Wellworth Properties and Development Corp. and Robert Abano, AVP for marketing at Asia Landbest Properties Inc.
"Our board is composed of real-estate practitioners from different facets of the real-estate spectrum who aim to deliver holistic events that truly build value," Barranda said. The YLG Philippines has ambitious plans for the coming months, intent on expanding their network's growth. There will be networking events, social hours featuring successful industry leaders under 35 and more property tours to come. For more information, visit asia.uli.org.