THEY don't have a diploma representing a college degree and a ticket to employment. This, however, didn't stop two young men—Jay Rick Reyes and Jestoni Morabe, alumni both of MFI Polytechnic Institute Inc. (the then-Meralco Foundation Inc. and MFI Foundation Inc.)—from pursuing their hopes for a better life.
Reyes
Reyes, 23, is now the product application manager of Schneider Electric (Philippines) Inc. (Sepi). Morabe, 24, now teaches at MFI.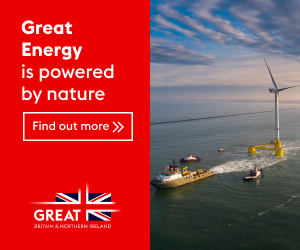 "Here in MFI, I am a full scholar," the 5.6-foot-tall Reyes told the BusinessMirror. "They are the ones that gave me the opportunity to help my parents."
Reyes believes the 45-year-old institution has made itself "very well known" in the manufacturing, semiconductor, buildings and maritime industries.
"If you are a graduate of MFI, it won't be hard for you to get a job," he added. "In my case, even before I graduated, the company already offered me a job."
Reyes became a scholar of MFI after he passed the entrance exam and became part of the top 150 trainees in its summer training orientation program.  Half of 150 were full scholars, the other half were either partial scholars or full-paying students, relative to their ranking during the training and on their parent's take-home pay.
"If you are a graduate of MFI, it won't be hard for you to get a job," Reyes said.
In his case, he said Sepi already offered him a job even before graduating from MFI.
Thus, at age 19, he could already start helping his parents, according to Reyes.
"Being an MFI graduate also opened a lot of opportunities for me, such as working for a global company like Schneider Electric," he added.
Morabe
Morabe is aware the term "technician" connotes, to some people, a low-skilled type of job.
"At first, the title 'technician' seems degrading. Other people prioritize having a diploma or a bachelor's degree [as a goal in life]," Morabe said in Filipino. "Even though we are branded with that prejudice, we can perform what's required of a technician while carrying a theoretical framework of an engineer."
He echoed the line on a blue A4-size poster pinned on the wall: "We have the skills of a technician and the knowledge of an engineer."
Morabe believes MFI's partnership with Sepi will improve the school's learning system, as it would help them shift from being mostly book-based to being hands-on with the new equipment the company donated to the school.
"As an instructor, our resources are somewhat limited," Morabe said. "With the donated devices and components, I'm glad I could now share extensively my knowledge to my students and demonstrate clearly how these devices work."
Advice
Reyes's and Morabe's stories of success prove tech-voc training can produce workers who can compete with degree holders in the industry.
"An advice I can give to other aspiring scholars is to choose their school wisely," Reyes said. "Sometimes, it's not about the degree after graduation. It's all about how fast you can get a job from there."
He recommends students must know their priorities.
"If you have a job, you always have an opportunity to continue your education without worrying about the money," Reyes said.
MFI Executive Vice President and COO Antonio M. Kosca Jr. emphasized that the employability of their students is also based on how they value proper work ethics in their education system.
"We are really proud that we [MFI] do not only put importance in technical education, but also in work attitudes and values," Kosca said. "Part of the education is the work values or proper ethics when they get [employed]."
Morabe also recommends young people should take things slow.
"Do not rush in pursuing your goals; just keep on dreaming," he said. "After all, in God's perfect time, you can always achieve what is really meant for you."