Energy from ocean waves? Yes, the Philippines will harness energy from ocean to provide energy for hybrid trimaran cargo vessels.
At the same time, the project is expected to improve the country's maritime industry: It will have a modern design and will be environment-friendly, safe and unsinkable.
The P76-million project will be funded by the Department of Science and Technology (DOST).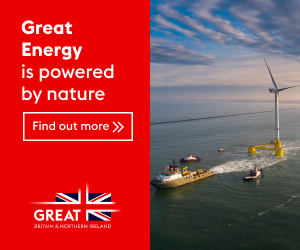 "By 2020 the Philippines will get a glimpse of the finished  hybrid trimaran fast craft passenger cargo vessel that harnesses energy from ocean waves," said the Philippine Council for Industry, Energy and Emerging Technology Research and Development (PCIEERD) of the DOST.
The project, a brainchild of shipyard owner Engr. Jonathan Salvador, will be implemented by the Aklan State University, with the Maritime Industry Authority (Marina) and Metallica Shipyard as its partners.  Marina will ensure that the vessel will be compliant with international safety and emission standards.
Having seven years of experience in shipbuilding, Metallica Shipyard will provide the hybrid craft's design and specifications.
The cargo vessel is envisioned to carry 100 passengers, four vans and 15 motorcycles. Steel will be used to build the vessel to ensure higher structure efficiency and better wave resistance.
The construction will start this year and will be monitored by the PCIEERD.
Wave-energy double-action hydraulic pumps will be integrated in the outriggers of the hybrid craft.
The mechanical movements in the pumps will be converted to electrical energy that can be used to provide additional power to the vessel. The more waves that the vessel encounters, the more power will be produced, PCIEERD said.
This technology is expected to improve the vessel's energy efficiency, making it not only cost-efficient but also environment-friendly. The vessel will utilize multi-engine technology that will prevent it from encountering total engine failures while at sea, minimizing maritime accidents.
It will also be constructed with a specifically engineered design to address the possibility of capsizing, making it practically unsinkable and able to withstand harsh environments at sea, the council added.