The University of the Philippines (UP) recognized five journalists in its first UP Science Journalism Awards held in UP Diliman on February 17.
The winners, who bested 13 finalists, are Angelica Yang of GMA News Online for Best Science News Story, Nef Luczon of SunStar Cagayan De Oro for Best Science Commentary for Print and Online, Edmund Usman of Rappler for Best Science Feature Story for Print and Online, Michael Joe Delizo of ABS-CBN/DZMM for Best Science Story for Radio and Mikael Angelo Francisco of GMA News Online for Best UP Science Story.
The awardees received a cash prize and a trophy designed by the late National Artist Napoleon Abueva.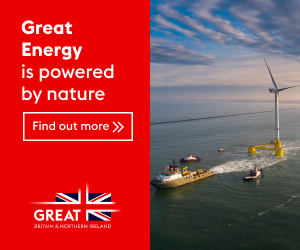 The finalists are Stanley Gajete of Manila Times, Timothy James Dimacali of GMA News Online for Best Science News Story; Jesse Madriaga of Mindanao Times for Best Science Commentary for Print and Online; Herty Lopez of Super Balita Cebu, Henrylito Tacio of Edge Davao and this reporter for Best Science Feature Story for Print and Online; Dr. Josephine Agapito and Dr. Custer Deocaris of Pinoy Scientist-Radyo Aguila and TechSabado of Radyo 5 for Best Science Radio Story; Erwin Nicavera of SunStar Bacolod, Melvin Calimag of Newsbytes Philippines and Nickolas Tubo of SunStar Philippines for Best UP Science Story. They received certificates of recognition.
The winners and finalists where chosen from 60 nominations of mainstream and community media organizations nationwide. The judges were composed of journalists, academicians, scientists and an economist.
The Science Journalism Awards recognizes exemplary reporting in science and technology, as well as the scientific researches and developments in the country. It also aims to acknowledge the importance of communicating accurate science stories and the mainstreaming of science and technology into the public consciousness.
"Journalism about science, technology, engineering and all manners of innovation is not really just about the science," keynote speaker Prof. Clarissa David of the UP College of Mass Communication Graduate School said.
She added: "The stories written are about tackling the country's and our world's most perplexing and urgent problems: environmental conservation, climate change, disasters and public-health crises, among others."
However, David said that science journalism in the country "needs improvement." There is lack of demand from audiences for science-centered stories and most audiences have a wider landscape of choices when it comes to news reading.
David expressed hope that journalists could write about stories of the lesser-known areas of science. "We need science journalists and communicators not really to help the public understand the scientists, but to help the scientists reach out to and speak with the public."
Dr. Elena Pernia, program leader of Communicating Science and Technology Research and Development at UP (CoST UP), said, "Very often science is perceived to be something that is not understandable, something that exists in laboratories. Our program aims to bring home the fact that everything we do and everything that we use benefited and continues to benefit from developments in science."
Pernia added the UP Science Journalism Awards is part of that communicating product "to bring the journalists together with the scientists to deliver the message to the ordinary man that science is something that is daily beneficial."
The UP Science Journalism Awards is a project component of CoST UP, an Emerging Interdisciplinary Research Program, funded by the Office of the Vice President for Academic Affairs of the UP System.
Image credits: Nonoy Lacza