Aboitiz-led UnionBank of the Philippines on Monday said it supports the deployment of blockchain technology to enhance its own operational efficiency and reduce the cost of transactions.
Henry Aguda, senior executive vice president, chief technology operations officer and chief transformation officer at UnionBank, told a news conference at its "TalkTales" event in Makati City that he and Senior Executive Vice President and Chief Mass Market and Financial Inclusion Executive Eugene S. Acevedo went to Mindanao last November to talk with four rural banks on the deployment of blockchain in their operations.
"We believe in the technology and I think this will be make a big difference in our operations. What we want is to bring the latest and most efficient technology to the rural banks and hopefully elevate their competitive capabilities," Aguda pointed out.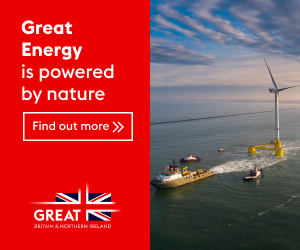 Aguda said UnionBank was the first bank in the world tapped by global payments technology giant Visa as partner for its business-to-business (B2B) Visa product for its cross-border transaction. The project started in November last year.
Blockchain is a digital ledger that is used to record promises, trades, transactions or items that a user never wants to disappear.
Moreover, it is mirrored exactly across all so-called nodes in a given network, allowing everyone in an ecosystem to store a common copy of the system of record.
Ana Maria Aboitiz-Delgado, deputy center head and chief user experience Officer of UnionBank, said the bank will engage more customers to get their inputs on the Ark, which is the first bank branch in the country embracing the all-digital process for its clients. She added this would enable UnionBank to develop the right environment for UnionBank customers in the community. She said UnionBank is collaborating with partners to make the Ark a great banking experience both for clients and nonclients of UnionBank.
"The more exciting initiative is how do we take the Ark to the other parts of the country. It is wonderful to have the Ark in Makati. But how about the other Filipinos in the provinces who still have to experience digital banking in our other branches," Delgado said.
Although unconventional in approach, UnionBank's ARK aims to attract a specific clientele that is very comfortable with digital technology but still prefers the warmth of face-to-face transactions.
"No doubt the next generation is dictating changes upon the banking industry,"  UnionBank President Edwin Bautista said in a statement. "But we also don't want to isolate clients that have been loyal to us for the past 35 years. We built the Ark so that nobody would get left behind."
Bautista said the Ark is not just a bank but a "third space that takes customer service into a higher level" by providing amenities, such as a latte at the coffee bar or log on to the Internet to get some work done while doing their banking transaction.
Officials said UnionBank is not  threatened by the emergence of financial technology (fintech) companies. In fact, he said, UnionBank is partnering with fintechs to promote and expand banking services, especially to people who don't have access to financial services. He added UnionBank is the only bank that has a unit dedicated to partnering with fintechs.
"We believe in financial inclusion. It is a huge problem that no single execution or entity can solve. And so we partner with like-minded fintechs who are progressive in their thinking and who wants to make a dent to many people availing financial services," Agudo explained.
Meanwhile, UnionBank subsidiaries City Savings Bank Inc. and Union Properties Inc. recently signed a share purchase agreement (SPA) with Aboitiz Equity Ventures Inc. (AEV) to acquire 51 percent of the common shares of transaction network Petnet Inc.
Petnet, also known as Pera HUB, has the largest network of Western Union outlets in the Philippines. Petnet has over 2,800 outlets nationwide. It offers a variety of cash-based services, including remittance, currency exchange and bills payment.
The transaction is subject to closing conditions and regulatory approval seen happening in the second quarter this year.
With the acquisition, Acevedo said CitySavings plans to take advantage of Pera HUB's expansive retail network and expand its existing loans-marketing partnership with Petnet. Further, this will expand CitySavings's mass-market reach and help achieve its goal of enabling inclusive prosperity.
He explained this was also in line with the Bangko Sentral ng Pilipinas's (BSP) efforts to improve financial inclusion in the country by using nontraditional channels.
He said the acquisition gives the UnionBank group a strong platform to do agency banking, in which banks employ third-party outlets to perform certain financial services on their behalf.