NATIONAL University (NU) leaned on a late surge down the stretch to survive the upset ax of the gritty and stubborn University of Santo Tomas (UST), 94-84, in Season 80 University Athletic Association of the Philippines (UAAP) men's basketball tournament on Wednesday at the Mall of Asia Arena in Pasay City.
With the Growling Tigers pushing the Bulldogs to the limits in a toe-to-toe duel all-game long—only a three-point lead for NU in the last two minutes, Dave Yu nailed a crucial trey that pushed the Bulldogs for a 90-84 breather with 1:45 minutes to play.
Jordan Bartlett eluded defenders to hit a floater and push the lead 92-84 with 1:32 to go before Issa Gaye sealed the win with two free throws for a 10-point win.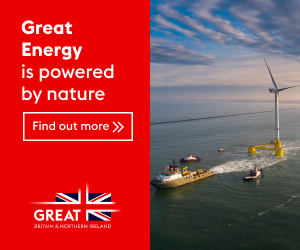 Gaye, the big man from Senegal, finished with a double-double performance with 17 points and 13 rebounds including four blocks. Yu chipped in 13 points on 50 percent shooting.
"Well, coming into the game, I really felt that it was gonna be hard fought because UST is 0-2 coming into the game so we knew they will come out slugging and playing their best," said NU Head Coach Jamike Jarin, who has now an improved 2-1 win-loss record after the win—bouncing back from a 109-115 lost to De La Salle last Saturday.
UST is now down to 0-3 but Jarin believes that all those losses were a gallant fight by the Tigers.
"Their record doesn't speak to where they are right now," he added. "Good thing after 40 minutes, we were able to get the victory. It was a hard fought game. They were controlling the game. We were just able to make a run and hold on to it."
Aside from Gaye and Yu, who stood out for NU, Jayjay Alejandro manned the floor tallying 12 points, 10 rebounds and eight assists. Manuel Mosqueda chipped in 11 points with seven-of-seven free-throw shooting, while Bartlett had another quality minutes adding nine markers.
NU was held by UST to a neck-and-neck battle as the Tigers only trailed by one at the end of the opening quarter, 25-24, and at the half 51-50.
Reggie Basibas scored a career high 23 points on 69 percent shooting including eight rebounds only to foul out early fourth quarter. Jordan Sta. Ana, who also fouled out with two minutes to play, added 14 markers in a losing cause.
UST took its biggest lead in the third quarter unleashing with an 8-0 run—mostly coming from Basibas's three-straight lay-ups for a 73-68 lead. Only for 27 fouls—early penalty in the payoff period—and 29 turnovers that cost them the match.
In women's play, reigning three-time champion NU Lady Bulldogs took the solo lead with a 3-0 record, which marks its 51-game winning streak, after routing UST with a 95-65 rout, behind the combined 50 points from Trixie Antiquera and Jack Daniel Animam and Ria Nabalan, who nearly had a triple-double with 17 points, 11 boards and nine assists.
UST fell in a four-way tie in second place with Far Eastern University, University of the East and Ateneo at 2-1.
Adamson University, behind Nathalia Prado's 26 points, entered the win column with a 88-84 decision over De La Salle, who dropped at 0-3.
Image credits: Stephanie Tumampos