KUALA LUMPUR—The Philippines leaned on chess's three gold medals as it raked in an eight-gold haul on Wednesday to zoom to fifth spot in the ninth Association of Southeast Asian Nations (Asean) Para Games at Hall 3 of the Malaysian International rade and Exhibition Center here.
Fide (Fédération Internationale des Échecs) Master Sander Severino drew his sixth and final round match with Vietnam's Nguyen Anh Tuan to claim the individual gold in standard play of the physically impaired with 5.5 points, half a point ahead of FM Maksum Firdaus of Indonesia, who beat countryman Azhar Panjaitan to pluck the silver.
Severino's points plus the 3.5 points of Henry Lopez, who halved the point with Vietnam's Nguyen Van Quan, gave the nine points, the same score by Indonesians Firdaus and Sutikno, who beat the Phl's Felix Aguilera to take the bronze.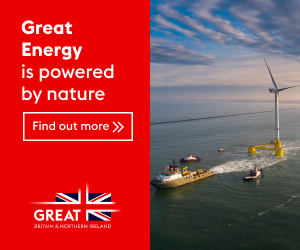 But the Philippines wound up with the better tiebreaker courtesy of the highest individual score provided for by Severino to clinch the team crown.
Philippines flag-bearer Menandro Redor and Arman Subastre missed the gold but teamed up with Israel Peligro to snatch the team gold with 9.5 points, besting Indonesia, which relied on individual gold winner Gayu Satrio, by a full point.
Satrio and Redor, the country's most be-medaled athlete in the 2015 Singapore edition, actually ended up tied for first with five points but the former was the awarded the gold via win-over-the-other tiebreak after beating the latter in the fourth round.
There was some confusion though before the awarding ceremony after organizers initially declared Redor as champion because the tiebreaker applied was different from the originally agreed upon, which is the winner-over-the-other rule.
"If we are going to win, we should win fair and square," said chess team coach James Infiesto.
Severino, a 32-year-old native of Silay City, Negros Occidental, who had muscular dystrophy when he was still a child, will be gunning for two more gold medals as the two-day rapid play starts on September 21.
"I hope we I could give our country more gold medals because everything we do here is for our countrymen," said Severino, who already matched his two-gold haul in Singapore.
Over at the Bukit Jalil National Stadium, Cielo Honasan nailed the century dash gold in 13.96 to complete a sprint double after she topped the 200m Monday night.
Honasan, 15-year-old polio victim who runs with a longer left leg, will shoot for a sprint treble as he competes in the 400m today.
Prudencia Panaligan also came through with a mint in the 100m for T52/53/54 with a clocking of 18.32, edging Thai Chainet Srithong (18.67) and Vietnamese Nguyen Thi Xuan Anh (18.78).
At the end of the day, the Philippines has improved to 11 gold medals on top of 12 silvers and 11 bronzes and climbed from seventh the day before to fifth overall.
Indonesia remained unflappable on top with a 57-39-28 (gold-silver-bronze) collection while host Malaysia was at No. 2 with a 48-41-35 haul.
Ernie Gawilan seized the 400-meter free gold for S8 and went for another one in the 100-m butterfly but ended up settling for a silver.
Gawilan, 26, was victorious in the 400m free as he timed in 4:57.49, beating Vietnam's Dag Van Cong (5:56.09) and Thailand's Phiphatphong Sianglam (5:59.94) but was no match to Malaysian Tien Yu James Wong's 1:12.94 in the 100m fly where the former checked in a 1:19.86.
Gary Bejino ended a golden wait after two uneventful first two days for the Filipinos at the pool as he delivered the country's first swimming gold in the 400m freestyle for S7 in 5:33.81, almost half a minute ahead of eventual silver medalist Kaweewat Sittichaiphonniti (6:02.26).
Roland Sabido contributed a silver in the 400m free for S9 in 5:15.66 behind winner Jendi Pangabean of Indonesia, who submitted 4:58.35.
Over at the Dataran Putrajaya track, Arthus Bucay copped cycling's first gold by topping the men's individual time trial for C5 with a time of 17:44.186, besting Malaysia's Zuhairie Bin Ahmad Tarmzi and Indonesia's Sufyan Saori, who took the silver and bronze in 19:11.953 and 19:38.150, respectively.
Bucay, a 36-year-old Marikina-based Paralympian, failed in his bid to win the mint a couple of times as he settled for a pair of silvers in the one-kilometer track and 4000 individual pursuit entering Wednesday's event.
He finally hit the jackpot on this one.
Godfrey Taberna, for his part, managed a bronze in the ITT for C4 as he clocked 18:47.586 behind Malaysian Mohd Najib Bin Turano's 17:56.306 and Indonesian Muhammad Fadli Imammuddin's 18:16.930. Also in athletics, Joel Balatucan seized a bronze in shotput for F54/F55.
Balatucan, classified as F55, actually emerged with the best throw with 8.55m but Myanmar's Aug Khum and Malaysia's Jap Soon Hung, who are classified as F54s, claimed the gold and silver with 7.51m and 7.50m, respectively, due to "Raza System" implemented by organizers for events that have combined two classes.
Had F54 and F55 were held as separate divisions, Balatucan would have taken home a gold.
Image credits: Janneth Tenorio