RIDING on the economic developments of different regions in the Philippines, GMA Network Inc. aims to grow the local revenues of its regional arm by about 15 percent by year-end, a ranking official said on Monday.
Over lunch, GMA Network Vice President for Regional Television Oliver Victor B. Amoroso said his group targets to cap 2017 with as much as P120 million in local sales, a 15-percent hike from the P103 million it booked last year.
"On an average, we've been increasing more than 15 percent per year since 2012. Despite 2017 being a nonelection year, we are hoping we will reach a 15-percent local sales growth this year," he said.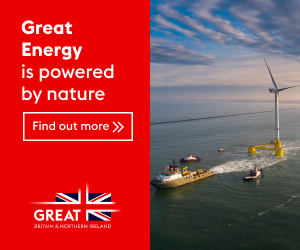 Already, it registered a 6-percent increase in local sales during the first half of 2017 to more than P71 million.
"Regional TV is fiscally very healthy and we remain optimistic the strong performance of all our nine regional stations and offices will continue, most especially now that key local markets are booming," he said.
The trend in the regional scene, he added, involves local companies placing ads via the listed company's one-stop shop, which writes, produces and airs the ads of local companies for as low as P100,000 annually.
"Local advertisers are in the areas of agriculture, beauty and health services, such as schools, travel agencies and even local tourism," Amoroso said.
Without naming them, he explained these companies are experiencing rapid growth in sales brought about by economic developments in their respective regions.
"The momentum today is in GMA, especially in the Visayas and Mindanao, because of the boom in the regions. We see a lot of cities being developed with more high-rise housing and commercial complexes, and even tech hubs," Amoroso said, citing Cebu, Davao, Cagayan de Oro and Iloilo as the forefronts of such developments.
The official also noted his group is now faring well in the regional ratings game, as it was successful in reducing its competitor's lead in terms of audience share.
He said his group, as of Sunday, is now only a percentage behind ABS-CBN Corp. in the Visayas, noting there used to be an 8 percent to 12-percent difference between the two networks.
GMA Regional TV has nine local offices: Dagupan, Ilocos, Bicol, Cebu, Iloilo, Bacolod, Davao, Cagayan de Oro and General Santos.
The listed television network capped the first semester with P1.55 billion in net income, a 35-percent decline from the same period the year prior. This is due to the absence of election-related revenues incurred last year.