TECHNOLOGY may not be enough in building top-quality Filipino workers, educators opined.
Richard Burgos of the Department of Science and Technology (DOST) stressed that character development is an integral part of changing the educational system, which moulds these future labor force.
"[The] DOST is really into the creation of a science culture in the country. But technology is not enough," said Burgos, director of the DOST Science and Technology Information Institute. "We have to form them [students] right. Character is overpoweringly important. Skills are not enough."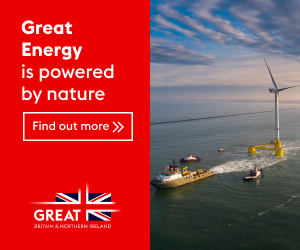 Burgos cited as example that a scientist "cannot keep lying where he gets his data".
"So if he is not truthful or reliable or true to himself, he is not worth his salt as a scientist," Burgos said on the sidelines of a recent five-day conference in Pasay City.
He pointed out that character development and skills enhancement should go together to produce well-rounded scientists and technologists. Still, Burgos admitted technology's reach also remains inadequate.
We "have to move quickly because the problem is acute" to address the connectivity of the country's public school, he said.
Out of the 48,000 public schools, only 24 percent have access to the Internet. Burgos said the country's neighbors in the Asean are already quite ahead of the competition.
"We're so late in the game and we need a lot of catching up to do."
Burgos admitted the current situation could be frustrating, "but the DOST is up to the challenge".
He cited the DOST's Science and Technology Augmented Reality Library project as one of the steps the agency has undertaken to address the gaps in science education.
The project involves donating technology equipment to several public schools in the country to narrow the so-called Digital Divide. He said 1,250 public schools have been installed with the equipment, which is basically an Android-based application.
The app uses augmented reality and gamification to entice the youth to visit libraries more often. The app has been commended by the American Library Association and received a Presidential Citation for an innovative library project in 2015.
Andreas Schleicher of the Organisation for Economic Co-operation and Development (OECD) shares Burgos's view on technology's role in education.
According to Schleicher, OECD director for education and skills, a transformative education not only involves using technology and upgrading teaching methods. He said such education also involves character formation and instilling an entrepreneurial spirit.
Schleicher, special advisor on education policy to the OECD secretary-general, added that educators play a key role in helping students to acquire ideal character and mind-sets.