INCIDENTS of malicious software (malware) attacks covering nearly 100 million corporate and consumer devices in over 200 countries revealed the Philippines was among the most attacked in the region last year.
Covering the period from June to November, the number of botnet incidences in Asia Pacific (Apac) was highest in the Philippines, according to Malwarebytes' Asia Pacific State of Malware Report 2017.
With a 28.73-percent detection rate, the country was ranked No. 1 with most botnet incidences in both regional and global ranking.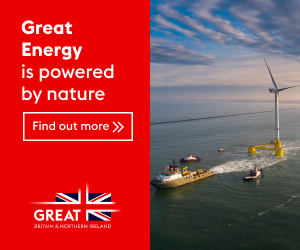 Indonesia came second in Apac with 7.72-percent detection rate, and second globally.
A botnet is a malware that infects interconnected devices that it command to conduct malicious activities, like distributed denial-of-service (DDoS) attacks, spread of spam, bitcoin mining, clickfraud and theft of personal and financial data.
The Philippines, with 4.25-percent detection rate, had the thirrd-most number of Android malware incidences in the region and the sixth globally, the report data showed.
Indonesia, with 6.54-percent detection rate, ranked first in Apac and third globally.
Android malware attacks mobile phones running on Android operating systems, Malwarebytes explained.
"To protect users in Asia Pacific from cybercriminals, we must possess an intimate understanding of their methodologies and tactics," said Jeff Hurmuses, Malwarebytes Area VP and managing director for Apac.
"In Asia Pacific, we are seeing that botnets are particularly rampant. A particularly sneaky malware—botnets can remain undetected for long periods of time and expose users to other malware threats and infections," Hurmuses said. "As individuals and businesses become more reliant on computing in their professional and daily life, it is imperative they remain aware of new cyber-attack methodologies and how they can impact them."
The Philippines was ranked first by Malwarebytes in its report with most number of banking Trojan incidences in both Apac and globally.
"Banking Trojans were also rampant—the region comprised more than a quarter [27 percent] of detections across the globe," Malwarebytes said in statement.
Banking Trojan steals confidential data in online banking system, explained Malwarebytes.
Other malware detections and incidences in the region from June to November last year include ransomware, ad fraud, and adware, the firm said.
"Whilst our findings illustrate that in general, Asia is not the top continent for cybercriminal attack, we see that the emerging markets in Asia are generally more vulnerable to malware," Hurmuses said. "However, it is likely that as developed markets in Europe and the US begin to take cyber security more seriously we will see cybercriminals looking for new targets amongst Asia Pacific's developed economies."