According to a document crafted by the Trump administration, a model trade agreement has 24 elements. Second on the list is "trade-deficit reduction," giving a hint as to why Trump wants to review America's existing agreements. In January Sean Spicer, his press secretary, said that the administration would "re-examine all of the current trade deals." A presidential order to do exactly that is reported to be in the offing.
America boasts 14 bilateral and regional free-trade agreements. Trump seems to blame these agreements for America's large trade deficit. Most economists disagree, seeing it as reflecting macroeconomic imbalances. The agreements are, in any case, with countries representing only two-fifths of America's two-way trade in goods, and less than 10 percent of its goods-trade deficit. Roughly 77 percent of America's deficit stems from trade with China, the European Union and Japan. None has an American free-trade agreement.
A focus on trade deficits means that minor deals such as those with Jordan and Oman will not face much heat. Nafta, the agreement with Mexico and Canada, and Korus, the one with South Korea, will face more scrutiny because of chunky American deficits with these countries. Israel is the next-biggest trade-deficit offender, but Trump seems unlikely to attack that agreement, America's oldest.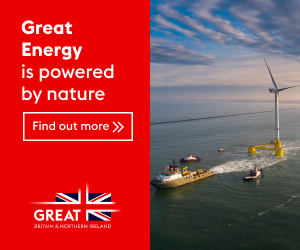 A review of trade deals is hardly revolutionary. More recent ones, such as Korus, have standing committees dedicated to monitoring them. Both the Mexican and the Canadian governments have accepted that Nafta should be updated to cover such things as e-commerce. They saw the Trans-Pacific Partnership, agreed to in 2016 by the Nafta three and nine other Pacific Rim countries but then jettisoned by Trump, as part of that process.
Last year geeks at the United States International Trade Commission published a 373-page, evidence-based assessment of America's trade deals. It found that they were positive, but not transformative, raising GDP by 0.2 percent in 2012 and, in 2014, saving consumers $13 billion through lower tariffs.
The commission also estimated that each of America's trade deals has tended to improve the bilateral trade balance. Without Nafta, the commission estimated, the goods deficits with Canada and Mexico would be larger by around 3 percent of total bilateral trade. Trade deals tend to slash other countries' tariffs more than American ones. Thus it is unclear how poring over trade deals will achieve Trump's goal of slashing the trade deficit.
© 2017 Economist Newspaper Ltd., London (March 25). All rights reserved. Reprinted with permission.
Image credits: Doug Mills/The New York Times