JAPAN has given $6.2 million (P312.17 million) to the United Nations children's agency Unicef to support peace-building and education efforts for conflict-affected children in Mindanao, including children disengaged from the Moro Islamic Liberation Front's (MILF) armed forces. The program is broadly aligned with the country's peace process under the Comprehensive Agreement on the Bangsamoro led by the Office of the Presidential Adviser on the Peace Process.
Conflict affects multiple aspects of children's development, including survival, gender equity, poverty reduction and access to education. Children living in fragile or conflict-affected countries are more than twice as likely to be malnourished, three times as likely to miss primary school and almost twice as likely to die before age 5 compared to children in developing countries.
The social and economic indicators in conflict-affected Mindanao, especially in Autonomous Region in Muslim Mindanao continue to be significantly lower than the rest of the country. While the Philippines has been enjoying several years of rapid economic growth, the situation of children in Mindanao remains alarming, with some of the indicators at the level comparable to least developed countries, such as Sierra Leone and the Central African Republic. For example, only one out of every 10 students in ARMM who begin elementary education will graduate from secondary school.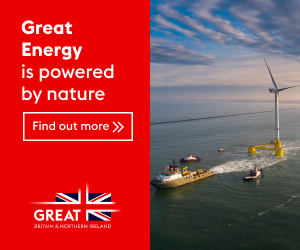 "We are very happy to begin a close partnership with the government of Japan. Japan has been a staunch supporter of the peace process and the economic and social development of conflict-affected Mindanao. We are one in our belief that children can only grow and develop to their full potential if they live in a peaceful society without armed conflict," Unicef Philippines Rep. Lotta Sylwander said.
The program aims to deliver quality enhancement and expansion of basic social services through basic education, early learning and social reintegration of conflict-affected children and youth. It will also support children who have been disengaged from the MILF's armed forces through social protection, psychosocial support, life-skills training and other learning opportunities.
"We believe that education is surely the key for the peace and development in the long run, this project will serve as the foundation for their future through utilizing the expertise of Unicef. I sincerely believe that these projects will greatly contribute to the social and economic development of the Philippines. At the same time, these projects will mark another milestone in strengthening the friendship between the peoples of Japan and the Philippines, as well as the strategic partnership between our two countries," said  Kazuhide Ishikawa, ambassador of Japan to the Philippines.
Unicef promotes the rights and wellbeing of every child, in everything we do. Together with our partners, we work in 190 countries and territories to translate that commitment into practical action, focusing special effort on reaching the most vulnerable and excluded children, to the benefit of all children, everywhere. For more information about Unicef and its work please visit www.unicef.ph; or follow us on Facebook at unicefphilippines and Twitter at @unicefphils.