By Efleda P. Campos | Senior Editor
AT least once a year since 1987, Eufrosino "Sonny" Camarillo, now 72, stages an exhibit of his historic photographs in various venues in Metro Manila—malls, schools, parks, building lobbies.
The pictures depict history in the making, including events that led to the toppling of a dictatorship, taken by a man whose instincts told him to capture the moment on film.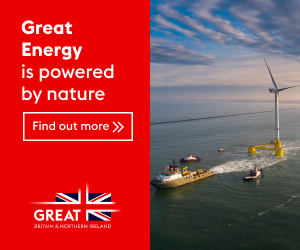 He calls the display of his 300 or so photographs Edsa 1986 Before and Beyond.
Camarillo said the pictures are his legacy to the succeeding generations of Filipinos, to discover for themselves the truth behind the photos and the stories the pictures tell.
"With all the misinformation that abound on the Internet and the denials by naysayers that no dictatorship reigned in the Philippines during the 1970s and the 1980s, my pictures are a testimony to the truth," he said. "My pictures say an entire nation, with Divine Intervention, peacefully brought down a dictator to his knees."
The miracles that took place during the Edsa Revolution in 1986 are shown in Camarillo's pictures: Nuns and protesters praying the rosary together, with life-size statues of the Blessed Virgin Mary, patroness of the Philippines, hovering over them; young men and women inserting fresh flowers into the barrels of soldiers' rifles, fresh-faced and as young as they are; the "People's Heroes" Fidel V. Ramos and Juan Ponce Enrile leaving their Camp Crame and Camp Aguinaldo sanctuaries to join forces with the Filipino people; throngs of Filipinos, 3 million, converging in Luneta Park, declaring Corazon Aquino, always in yellow, as the People's President.
"Even that early, the tension between Ramos and Enrile was palpable," he said. Ramos became a friend and a staunch supporter of his exhibits.
Some pictures show peasants, students and the urban poor—as far as the eye could see—leading protest marches from the provinces to Manila, only to be stopped by shield-carrying and baton-wielding policemen and soldiers in barbed-wire barricades.
Camarillo continues to stage his photo exhibits, "so that Filipinos do not forget". His latest display took place from February 24 to March 7, 2017, at the Ayala-owned UP Town Center in Quezon City.
He names his offerings People Power Revolution, a model for other nations to follow, restoring the freedom they lost to greed and avarice, through nonviolent means, mainly through prayers and various forms of mass action.
"It is not easy nor cheap to stage an exhibit," he said. Over the years, private groups, businesses and individuals have contributed to help him mount his exhibits. "I am thankful to the Ayala Malls for providing venues to my photo displays. YKL Films, the Philippine Amusement and Gaming Corp., the Philippine Charity Sweepstakes Office, Camerahaus are among the entities that have supported me over the years."
His pictures have been used in many books, written by homegrown writers reliving the glory days of their youth. It is a tribute to the bravery and determination of Camarillo, who faced danger in its many forms to capture history on film.
Camarillo has always been into cameras. Immediately out of high school, he worked in a camera store. He learned the intricacies of photography, as customers expected him to know the answers to their questions. He eventually managed his own store and hobnobbed with photographers, as well as photography enthusiasts, including big names in private business and politics. He also became a member of the Camera Club of the Philippines, a by-invitation-only membership club.
Camarillo said his family—his wife Sonia, his children and his grandchildren—has been the inspiration for his exhibits.
His efforts have been rewarded with comments by visitors—many of them young people—who thank him for teaching them the recent history of the Philippines, making them proud to be Filipinos.