"Honey ants survive in difficult times by depending on certain members of their group known as "honey pots." They take in so much nectar that they swell up until they resemble little round berries, hardly able to move. When food and water become scarce, these ants act as "social stomachs" and sustain the entire colony by dispensing what they have stored in their own bodies."
Corruption and poverty are rated the top problems of the country and should be the fundamental focus by all Filipinos. The focus of this article is the big P.
The Philippine Statistical Authority reported on October 27 the poverty incidence for the full year of 2015 averaged 21.6 percent (Figure 1). On the other hand, based on a first-quarter 2016 survey done by the Social Weather Stations (SWS), an estimated 10.5 million Filipino families consider themselves poor.  First published in another business paper, 46 percent of respondents rated themselves as poor—a 4-percentage point decline from 2015's 50 percent, or 11.2 million families.  In December 2011 the figure stood at 45 percent.  Evidently, there is a big gap between the official government statistical report and the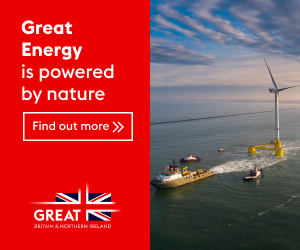 perception survey results.
The government has done its share in taking care of the country's poor and reported yet another achievement of reducing poverty from 25.2 percent in 2012 to 21.6 percent in 2015. There is surely more to be done.
Having been involved in some non-governmental organizations (NGOs) to help uplift the lives of the underprivileged and marginalized members of society, I prefer to take another view on the big P.
The largest 25 foundations in the world received endowments of $296 billion, or a little over the size of the Philippine  GDP, amounting to $292 billion in 2015. Large private foundations have funds amounting to P100-million gross value added in a year. This is amazing. We really have become better human beings than we give ourselves credit for. That much funds should be enough to tide over a substantial portion of the population affected by calamities or tackle chronic poverty.
In the Philippines a number of NGOs have served the poorest of the poor and the other underprivileged, some of which are stand-alone undertakings by religious organizations and philanthropic individuals, while most are adjuncts to business conglomerates serving as the groups' arm for corporate social responsibility (CSR). A number of these NGOs are unheard of, dedicating their resources to the very core of what they stand, for while some have served as both CSR and for image-promotion purposes of the sponsors. I wonder if these Philippine NGOs could get together and map out what the country's underprivileged really need, prioritize them and, among themselves, allocate their resources and expertise according to the prioritized needs of our poorest of the poor and the underprivileged, thus optimizing their resources overall. They can be the "honey pots" for our nation.
My dream for the Philippines remains the same—that the country becomes all that it has the potential to be. We need to come together and see each other as allies in this aspiration. The CSR organizations can very well keep working toward their goal of seeing a better future for all Filipinos whether we see it.
Given all these, my wish is a simple one—CSR organizations are smart but they do not have the monopoly on local knowledge and brilliant ideas to help solve the country's problems, and thus, I wish they would collaborate to achieve more with what they can share. Also, let us help them by approaching the low-hanging fruits that we see in our local communities and make the case for why we deserve their support. When we see each other as tools with different utilities to fix common problems, like poverty, can we only move faster into a better future.
May this article provide some insights as we celebrate the year-end holidays.
A very merry Christmas and a peaceful 2017!
 ****
Dr. Conchita L. Manabat is the president of the Development Center for Finance, a joint undertaking of the Finex Research & Development Foundation Inc. and the Virata School of Business at the University of the Philippines.
She is a member of the Board of Trustees of the FINEX Development & Research Foundation, Children's Hour and the University of San Carlos. A past chairman of the International Association of Financial Executives Institutes (IAFEI), she now serves as the chairman of the Advisory Council of the said organization. She can be reached at
clm@clmanabat.com